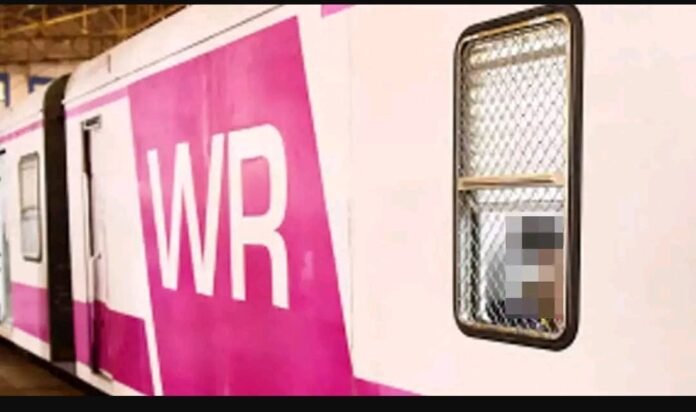 In an announcement made by railway authorities, Mumbai locals are set to face significant disruptions on Sunday as a result of extensive five-hour megablocks scheduled across the Central, Harbour, and Western railway lines. The planned maintenance work is expected to impact the regular train services and inconvenience a large number of commuters.
Commuters relying on the Central, Harbour, and Western lines are advised to plan their travel accordingly and make necessary arrangements to accommodate the anticipated delays. The megablocks, aimed at ensuring the safety and efficiency of the railway infrastructure, will necessitate adjustments to the usual train schedules and routes.
During the megablock period, train services on these lines will either be partially or completely suspended, with no trains plying on affected sections. This temporary halt in operations will allow railway authorities to carry out crucial maintenance activities, such as track repairs, signal upgrades, and other essential infrastructure enhancements.
While the megablocks are undoubtedly essential for maintaining the reliability and safety of the local train network, they are likely to cause inconvenience to thousands of passengers who rely on Mumbai locals as their primary mode of transportation. The extended duration of the megablocks may also impact the frequency and availability of alternative transportation options.
To mitigate the inconvenience caused by the disruptions, the railway authorities have advised commuters to seek alternate routes or consider utilizing other modes of transport, such as buses or private vehicles, for their travel needs. Additionally, the authorities have urged the public to stay updated through official announcements and information provided by the railway authorities to ensure smooth travel arrangements.
It is crucial for commuters to plan their journeys in advance, allowing for additional travel time and potential detours due to the megablocks. By taking proactive measures and staying informed about the ongoing developments, passengers can navigate the disruptions more efficiently and minimize the impact on their daily routines.
Railway officials have assured commuters that the megablocks have been strategically scheduled to minimize inconvenience, and every effort will be made to complete the maintenance work within the stipulated time frame. Once the megablocks conclude, normal train services are expected to resume, offering reliable transportation services to Mumbai's bustling population.
While these temporary disruptions may cause short-term inconvenience, it is important to recognize the significance of the maintenance work being undertaken. These efforts are crucial for ensuring the long-term safety, reliability, and efficiency of the local train network, ultimately benefiting the millions of commuters who rely on it every day.
As Mumbai locals brace for the upcoming megablocks, the collective understanding and cooperation of passengers will play a vital role in ensuring a smooth transition during this period. By staying informed, planning ahead, and exploring alternative travel options, commuters can navigate the disruptions with greater ease, maintaining the vitality of Mumbai's transportation system.