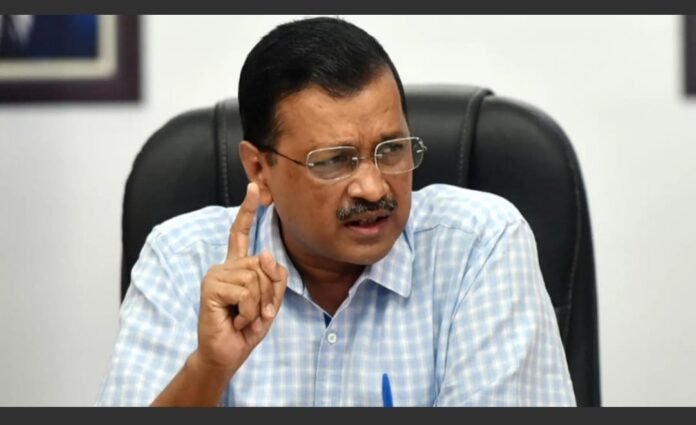 Shiv Sena (UBT) leader and former state minister, Aaditya Thackeray, recently held a significant meeting with Delhi Chief Minister and AAP national convenor, Arvind Kejriwal, at the latter's residence in New Delhi. The purpose of their meeting was to discuss a wide range of pressing political issues currently shaping the national landscape.
During their conversation, Thackeray and Kejriwal engaged in a fruitful exchange, delving into various matters that have captured the attention of both leaders. The details of the specific topics discussed were not immediately disclosed, but it is believed that they touched upon key aspects related to governance, policy formulation, and the overall state of affairs in the country.
Given the respective positions held by Thackeray and Kejriwal in their respective states, the meeting holds significance as it brings together two influential figures who have been vocal about their concerns and aspirations for the betterment of their regions. By collaborating and sharing their perspectives, they aim to contribute to the discourse surrounding crucial political developments taking place across the nation.
As both leaders are known for their proactive approaches and commitment to addressing pertinent issues, this meeting serves as an opportunity for them to synergize their efforts and explore potential areas of collaboration. The exchange of ideas and experiences can pave the way for innovative solutions and strengthen ties between different regional parties.
While the specific outcomes of the meeting remain undisclosed, it is anticipated that the dialogue between Aaditya Thackeray and Arvind Kejriwal will have a positive impact on the political landscape. Their collective efforts towards finding common ground and addressing challenges can potentially influence policy-making processes and contribute to the overall progress of the country.
As this news continues to unfold, it will be interesting to observe how the meeting between these two prominent leaders shapes the future trajectory of politics and governance, not only in their respective states but also at the national level.