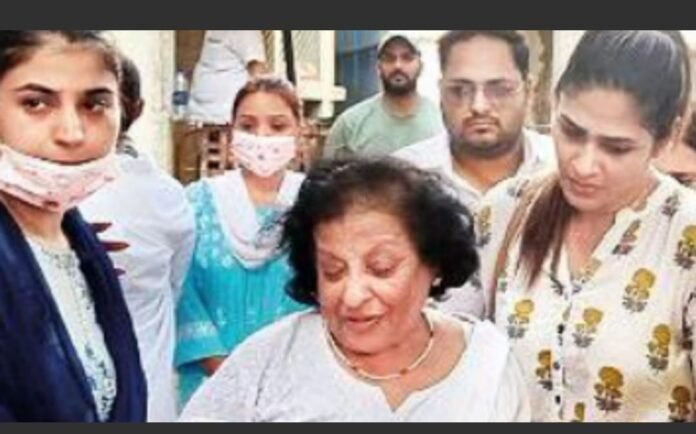 MUMBAI: In a heartbreaking turn of events, popular actor Aditya Singh Rajpoot met an untimely demise on Monday after a fatal fall in the bathroom of his Andheri apartment. Adding to the sorrow, it has been revealed that Aditya had spoken to his mother, Usha Rajpoot, over the phone just moments before the tragic incident occurred.
The sudden loss of the talented actor has left the entertainment industry and his fans in a state of shock. Aditya, known for his captivating performances and charismatic screen presence, had garnered a significant following throughout his career.
According to reports, Aditya's last conversation with his mother was filled with warmth and affection. Minutes before the unfortunate fall, he spoke to Usha, expressing his love and sharing lighthearted moments. The unexpected nature of the incident has only amplified the grief experienced by his family and loved ones.
The incident took place in Aditya's Andheri residence, where he was living at the time. Details surrounding the circumstances leading to the fall remain unclear, and authorities are investigating the incident thoroughly. Friends and colleagues from the film industry have expressed their condolences and are anxiously awaiting further updates on the investigation.
Aditya Singh Rajpoot had made a notable mark in the entertainment world, starring in several successful films and television shows. His charming personality and dedication to his craft had earned him a special place in the hearts of his admirers.
The news of his sudden demise has sent shockwaves across the industry, with fellow actors and industry professionals mourning the loss of a promising talent. Tributes and messages of condolences have been pouring in from fans, friends, and colleagues, who fondly remember Aditya for his vibrant on-screen presence and off-screen kindness.
As the investigation unfolds, it is hoped that a clearer understanding of the circumstances surrounding Aditya's tragic fall will come to light. Until then, the entertainment fraternity and fans alike mourn the loss of a talented actor, who will be remembered for his contributions to the world of cinema.
Our thoughts and prayers go out to Aditya's family, especially his mother Usha, who had the unfortunate experience of speaking to her beloved son just moments before this devastating incident. May they find the strength and solace they need during this challenging time. Aditya Singh Rajpoot's memory will forever remain etched in the hearts of those who admired him and cherished his work.