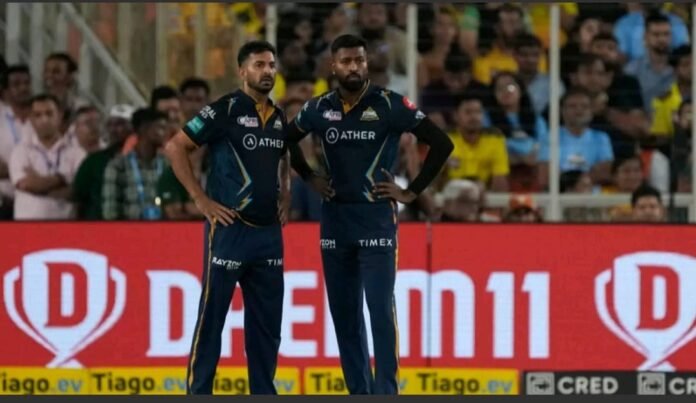 New Delhi – In a remarkable journey, Mohit Sharma has emerged from the ranks of a net bowler for the Gujarat Titans last year to becoming a key player on the verge of clinching the team's second consecutive IPL title. With his exceptional performances throughout the tournament, the talented fast bowler has certainly showcased his readiness for a national T20 comeback.
Mohit Sharma's rise in the IPL has been nothing short of extraordinary. After impressing the coaching staff during net sessions, he was given the opportunity to represent the Gujarat Titans in the 2022 season. Since then, there has been no looking back for the determined bowler.
Known for his consistent line and length, Mohit Sharma has been instrumental in the Gujarat Titans' success this season. His ability to swing the ball both ways, coupled with his clever variations in pace, has made him a potent weapon in the team's bowling attack. Time and again, he has delivered crucial breakthroughs, often denting the opposition's batting line-up during the powerplay overs.
It was in the IPL playoffs that Mohit Sharma truly showcased his mettle. In the crucial matches leading up to the final, he played a pivotal role in guiding the Gujarat Titans to victory. His remarkable economy rate and wicket-taking ability under pressure have made him a standout performer in high-stakes encounters.
While the Gujarat Titans fell agonizingly short in the title clash, Mohit Sharma's contributions throughout the tournament did not go unnoticed. His consistent performances and exceptional work ethic have certainly caught the attention of cricket enthusiasts and pundits alike. Many have started to speculate whether the time is ripe for his return to the national T20 squad.
However, the final decision rests in the hands of the national team management and selectors. They will evaluate various factors, including his recent performances, fitness, and overall form, before considering Mohit Sharma for a national T20 comeback. Nevertheless, his remarkable journey from being a net bowler to almost clinching an IPL title highlights his potential and the strides he has made as a cricketer.
As fans eagerly await the announcement of the national team squad, the rise of Mohit Sharma 2.0 serves as an inspiring story of perseverance and determination. Whether or not he receives a national call-up, his exploits in the IPL have undoubtedly raised the bar and set a new standard for aspiring cricketers across the nation.