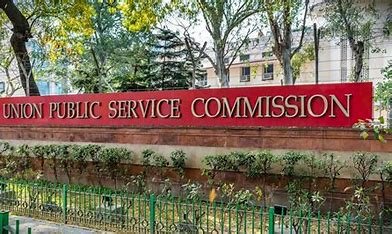 In a display of resilience and determination, Manipur witnessed a remarkable turnout of over 3,300 candidates who appeared for the Union Public Service Commission (UPSC) preliminary examinations despite the prevailing ethnic violence in the state. The ongoing clashes between the Meitei and Kuki communities had created an atmosphere of tension and unrest. However, the candidates remained undeterred, showcasing their commitment to their aspirations of becoming civil servants.
Out of the total 4,051 registered candidates for the UPSC preliminary tests in Imphal, 700 had opted to appear for the exams in centers located outside the state due to the violence. The Union Public Service Commission had provided alternative examination centers in Aizwal, Kohima, Shillong, Kolkata, and Delhi to ensure the safety and convenience of the aspirants.
The Manipur Public Service Commission played a pivotal role in coordinating the smooth conduct of the examinations. They ensured that the necessary documents, such as admit cards, served as curfew passes, enabling candidates to reach the designated centers without any hindrance. Additionally, security measures were significantly heightened across the state, guaranteeing the safety of the candidates and preventing any untoward incidents.
Candidates hailed from diverse backgrounds, with their own set of challenges. G Leivon, a tribal candidate from Bishnupur district, expressed gratitude that the situation in the greater Imphal area was normal, allowing candidates to focus on their exams without fear. Another candidate, Th Nikita, acknowledged the difficulties posed by the suspension of internet services, which had affected their preparation due to the inability to access study materials. Nevertheless, they exhibited unwavering determination to appear for the exam despite these setbacks.
The ethnic violence in Manipur, which had claimed the lives of over 70 people, had its roots in the demand for Scheduled Tribe (ST) status by the Meitei community, followed by tension over the eviction of Kuki villagers from reserve forest land. The clashes triggered a series of smaller agitations, resulting in a volatile environment. However, the overwhelming response of candidates appearing for the UPSC preliminary exams is a testament to their belief in the power of education and their commitment to shaping a better future for themselves and their communities.
As Manipur continues its journey towards peace and reconciliation, the aspirants' determination to pursue their dreams sends a powerful message of resilience and hope. Their actions reflect the indomitable spirit of the people, refusing to let adversity hinder their path to success. The successful conduct of the UPSC preliminary exams in the midst of challenging circumstances serves as an inspiration to the entire nation, highlighting the transformative power of education and the unwavering determination of the human spirit.