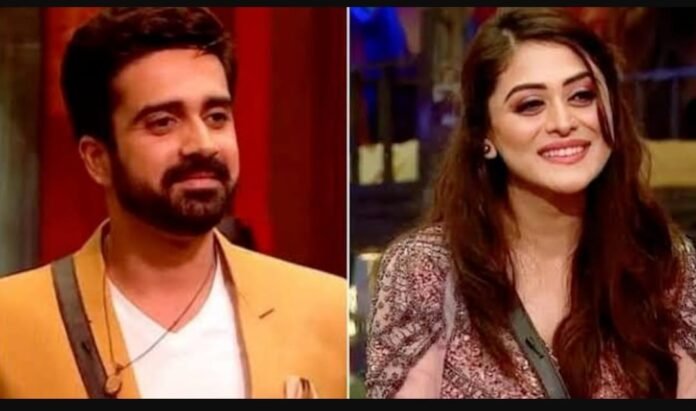 In a heartwarming revelation, Avinash Sachdev, one of the contestants in the popular reality show Bigg Boss OTT 2, expressed his profound appreciation for Falaq Naaz, stating that her significance in his life goes beyond the confines of the show. The actor candidly shared his feelings, vowing to meet her once the show concludes.
Throughout the journey of Bigg Boss OTT 2, Avinash Sachdev and Falaq Naaz have been inseparable allies, supporting and understanding each other amid the challenges posed by the competition. Their camaraderie and mutual respect have not only captivated the show's audience but have also forged a deep bond between the two contestants.
In an exclusive conversation inside the Bigg Boss house, Avinash opened up about the emotional connection he shares with Falaq, emphasizing that she has played a pivotal role in his life during the show's run. He spoke earnestly about her unwavering support and how she has been a pillar of strength during their shared experiences on the show.
"I can't express in words what Falaq means to me. She has been an incredible friend and confidante during this Bigg Boss journey," Avinash shared, his eyes reflecting his heartfelt emotions. "Her presence has made a significant difference in my life, and I am forever grateful for that."
The bond between Avinash and Falaq has been evident to viewers who have witnessed their genuine camaraderie throughout the show. Their understanding and empathy towards each other have set an inspiring example for other contestants in the house.
As the show approaches its conclusion, Avinash eagerly anticipates the moment he can step out of the Bigg Boss house and meet Falaq once again. He expressed that their connection goes beyond the confines of the game, and he is determined to maintain their friendship beyond the show.
"I miss her dearly, and the first thing I'll do after the show ends is to meet her," Avinash vowed with determination. "Our bond goes beyond Bigg Boss, and I want to continue cherishing this beautiful friendship in the real world too."
Fans of both Avinash Sachdev and Falaq Naaz have showered their favorite pair with immense love and appreciation, creating hashtags and fan pages dedicated to celebrating their camaraderie.
As the grand finale of Bigg Boss OTT 2 draws near, viewers are eager to witness the emotional reunion of Avinash and Falaq. Their endearing friendship serves as a reminder of the profound connections that can be forged amidst the most challenging circumstances.
While the winner of Bigg Boss OTT 2 remains uncertain, one thing is clear – the bond between Avinash Sachdev and Falaq Naaz will undoubtedly remain a cherished aspect of this season for both the contestants and their devoted fans.