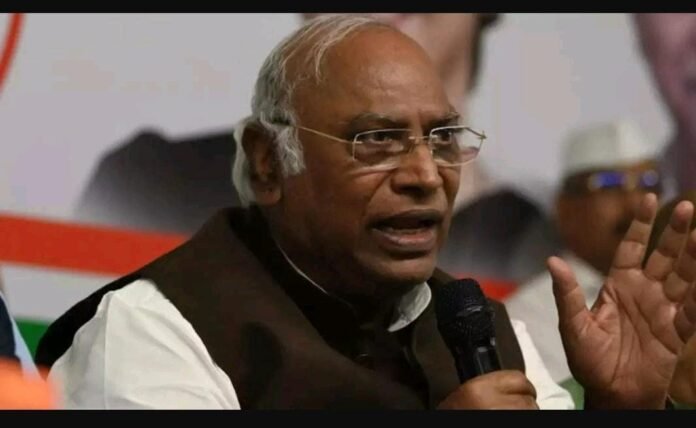 Congress Distances Itself from Neta's Remarks Amid AAP's Strong Reaction, Raising Concerns of Potential Exit from India
In a move that underscores the escalating tension within the political landscape, the Congress party has taken a decisive step to distance itself from recent controversial statements made by a prominent party member, as the Aam Aadmi Party (AAP) responds with a strong stance, igniting concerns of a potential exit from the nation.
The statement in question, attributed to a Congress leader, has been met with fervent disapproval from various quarters, prompting the Congress party leadership to swiftly disown the remarks. The decision to publicly disassociate from the contentious statements signals a conscious effort by the party to quell the brewing controversy and maintain its image as a responsible and united political entity.
However, the repercussions of the initial remarks have extended beyond mere party politics. The AAP, a key player on the national stage, wasted no time in expressing its deep displeasure and concern over the nature of the statement. In an unprecedented move, the AAP has hinted at the possibility of exiting the Indian political arena if such divisive rhetoric persists unchecked.
The emerging standoff between the two political heavyweights has ignited debates across the country about the role of responsible discourse and the need for unity among the various parties. With both Congress and AAP commanding significant public support, their interactions and reactions carry far-reaching implications that extend beyond traditional political boundaries.
Observers and analysts are closely monitoring the unfolding situation, with some expressing hope for a swift resolution that emphasizes the importance of collaborative governance over divisive rhetoric. As the nation watches and waits, the fate of these political dynamics and their potential impact on the broader social fabric remains uncertain. The onus is now on the parties involved to navigate this delicate situation and chart a course that ensures the nation's stability and unity in the face of mounting challenges.