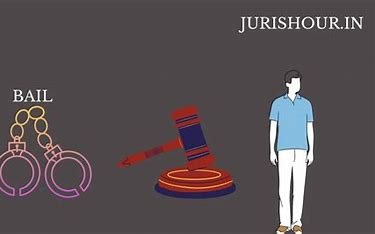 In a recent development, a Delhi court has granted bail to a middleman who was arrested along with a prominent neurosurgeon from Safdarjung Hospital and other individuals. The accused were allegedly involved in a scam where patients were coerced into purchasing surgical equipment from a specific establishment at exorbitant prices in exchange for early surgery dates.
Special judge Anil Antil, considering the nearly completed investigation, granted bail to Avnesh Patel, stating that he had been operating under the instructions and directions of the main accused, Dr. Manish Rawat. The judge took into account the seized documentary and electronic evidence from the hospital and other locations. Considering the nature of the accusations and Patel's role as a subordinate to Dr. Rawat, along with his 51-day custody period, the judge decided to admit him to regular bail.
According to the prosecution, Dr. Rawat colluded with Patel and others to extract payments from patients by disregarding the hospital's established protocols for medical consultations and surgical procedures. It was alleged that the surgeon directed his patients, through middlemen like Patel, to purchase surgical instruments from a particular supplier, Kanishka Surgical. The proprietor of the establishment, Deepak Khattar, was also arrested in connection with the case. Patients were allegedly forced to pay inflated prices for the surgical items, with Khattar sharing the profits of overbilling with Dr. Rawat.
The investigation further revealed that Dr. Rawat instructed his patients to deposit bribes ranging from Rs 30,000 to Rs 15 lakh into Patel's bank account. The Central Bureau of Investigation (CBI) claimed that the accused doctor manipulated patients into paying more than the actual price for the surgical items.
While granting bail, the judge issued strict directives to Patel, instructing him not to tamper with the evidence or influence the witnesses in any manner. Patel was also ordered to cooperate with the ongoing investigation as required by the investigating officer.
Dr. Rawat and Khattar, however, remain in custody as the case progresses. The CBI opposed Patel's bail application, citing the crucial stage of the investigation and ongoing collection of evidence. The agency alleged that within a span of two years, the accused parties had dealt with approximately 700-750 patients, extracting a significant amount of money—around Rs 2.5 to 3 crore—from the patients and their attendants.
As the case unfolds, further investigations and legal proceedings will shed light on the extent of the alleged scam and determine the culpability of those involved. The granting of bail to Avnesh Patel highlights the evolving dynamics of the case, and the court's decision may impact subsequent developments and legal actions against the other accused individuals.