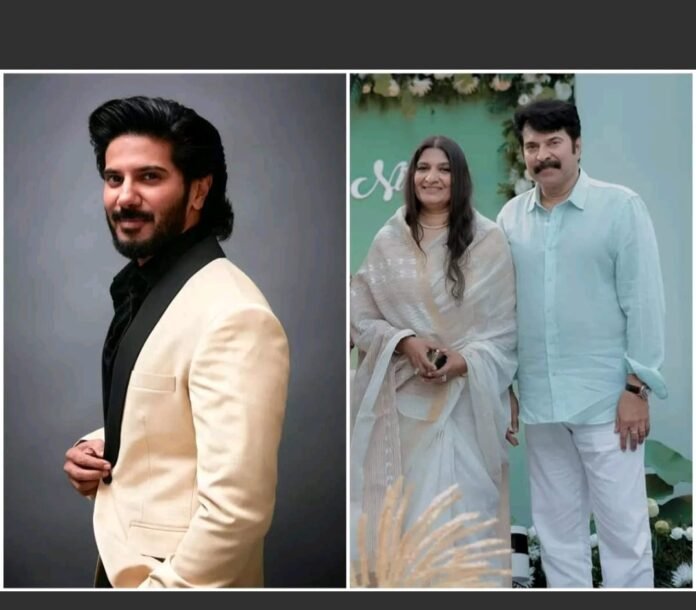 Dulquer Salmaan, the Indian film actor, is known for his romantic roles in films and his appreciation for love stories. It's no surprise that he would make such a statement about his parents' wedding anniversary.
It's a beautiful thing when two people can stay together through thick and thin, and Dulquer Salmaan recognizes that. Celebrating a wedding anniversary is a testament to the love and commitment that two people have for each other, and it's heartwarming to see children acknowledging and appreciating their parents' love story.
Dulquer Salmaan's words also suggest that his parents' love story is one that he's heard many times before, but it never gets old. It's a testament to the power of love stories, how they can captivate us and inspire us, even when we've heard them many times before.
Superstar Mammootty and his wife Sulfath recently celebrated their 44th wedding anniversary, and their son Dulquer Salmaan took to social media to express his joy and appreciation for his parents' enduring love.
In a heartfelt note, Dulquer Salmaan shared how his parents' love for each other is still as strong as ever, and how they continue to be "head over heels" in love. He also expressed his admiration for their unwavering commitment to each other and their family, saying that they are an inspiration to him and his siblings.
The post has garnered a lot of attention and admiration from fans and well-wishers of the family, with many people sharing their own stories of love and commitment. It's a heartwarming reminder that true love and devotion can stand the test of time and inspire others to follow in their footsteps.
Dulquer Salmaan's tribute to his parents is a beautiful reminder of the power of love and the importance of celebrating it, not just on special occasions, but every day. It's a touching tribute to a couple who have managed to keep their love alive for over four decades, and who continue to inspire their children and others around them.