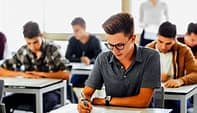 In a significant development, the Ministry of Education in India has initiated the creation of a new regulatory body called the National Accreditation Council (NAC). This council aims to combine two existing accreditation bodies, the National Assessment and Accreditation Council (NAAC) and the National Board of Accreditation (NBA), under one umbrella. The merger is part of the proposed Higher Education Commission of India (HECI), which is set to replace the University Grants Commission (UGC) and the All India Council for Technical Education (AICTE).
The chairman of NAAC, Bhushan Patwardhan, confirmed the formation of a committee tasked with outlining the details of the merger. The committee, led by Patwardhan, will be responsible for designing the organizational structure and defining the functions of the NAC. Its primary objective will be to establish quality parameters for educational institutions across the country.
While NAAC currently focuses on accrediting universities and colleges, the NBA primarily accredits technical educational institutions, including prestigious ones like the Indian Institutes of Technology (IITs). The integration of these two bodies into the NAC will create a unified accreditation system that covers both technical and non-technical institutions.
The concept of the NAC aligns with the National Education Policy 2020 (NEP), which proposed the establishment of the HECI as a single regulator with various verticals. The NEP envisions the NAC as a robust system of graded accreditation, setting phased benchmarks for institutions to achieve predefined levels of quality, self-governance, and autonomy. This unified system will ensure that accreditation processes are streamlined and coordinated, leading to improved quality assurance in higher education.
The NAC will prioritize basic norms, public self-disclosure, good governance, and outcomes as the criteria for accrediting institutions. It will also establish an independent ecosystem of accrediting institutions supervised and overseen by the NAC, replacing the existing fragmented accreditation landscape in India.
The creation of the NAC is a crucial step towards enhancing the overall quality of higher education in India. By consolidating the accreditation bodies and introducing a synchronized and systemic approach, the NAC will play a pivotal role in ensuring that educational institutions meet the prescribed standards of quality and governance. This move is aligned with the government's vision of transforming the Indian education system and promoting excellence in higher education.
In conclusion, the formation of the National Accreditation Council (NAC) marks a significant milestone in Indian higher education. This consolidation of accreditation bodies under the proposed Higher Education Commission of India (HECI) aims to streamline and improve the quality assurance process. The NAC will set quality parameters, establish graded accreditation systems, and oversee the accreditation of both technical and non-technical institutions. This step towards a unified accreditation system is a crucial component of the National Education Policy 2020, and it will play a vital role in ensuring that Indian higher education institutions meet the highest standards of quality and governance.