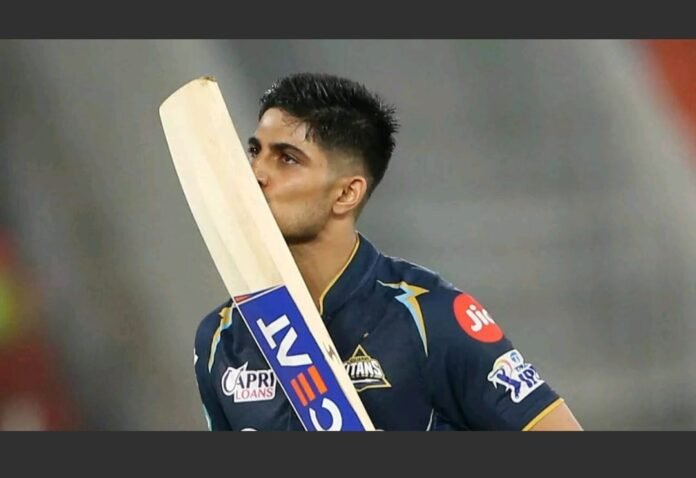 In a remarkable display of batting prowess, Shubman Gill delivered yet another exceptional performance during the IPL 2023 Qualifier 2, propelling the Gujarat Titans to their second consecutive IPL final. Gill's scintillating knock of 129 runs off just 60 balls proved to be the defining factor as the Titans secured a resounding 62-run victory over the Mumbai Indians. With this magnificent third century of the season, Gill solidified his reputation as one of the most prolific batsmen in the tournament.
The Qualifier 2 clash between the Gujarat Titans and the Mumbai Indians witnessed an extraordinary display of batting brilliance from Shubman Gill. Taking charge from the beginning, Gill demonstrated remarkable strokeplay and exquisite timing to dismantle the Mumbai Indians' bowling attack. His aggressive approach, coupled with calculated shot selection, allowed him to accumulate runs at a rapid pace, leaving the opposition in a state of constant struggle.
Gill's innings was nothing short of sensational, leaving the audience in awe of his batting prowess. With immaculate precision, he dispatched the bowlers to all parts of the ground, showcasing an extensive repertoire of strokes. His innings was adorned with delightful boundaries and breathtaking sixes, painting a vivid picture of his dominance. The spectators were treated to a masterclass in shot-making as Gill carved his way to his third century of the season.
As Gill's innings progressed, the Mumbai Indians found themselves on the receiving end of a relentless assault. His partnership with fellow teammates further compounded the woes of the opposition, as they struggled to contain the Titans' mounting total. Gill's incredible knock of 129 not out played a pivotal role in setting a daunting target for the Mumbai Indians, ultimately guiding the Gujarat Titans to a commanding victory and securing their place in the IPL 2023 final.
Shubman Gill's remarkable form throughout the IPL 2023 season has been nothing short of exceptional. With his consistent performances, he has emerged as a stalwart for the Gujarat Titans, instilling fear in the hearts of opposing teams. His unwavering determination and unwavering focus have been the driving force behind his success, making him a crucial asset for his team in their pursuit of the IPL title.
Shubman Gill's awe-inspiring century in the IPL 2023 Qualifier 2 propelled the Gujarat Titans to the final and solidified his reputation as one of the tournament's standout performers. His masterful display of batting skill and sheer dominance left the Mumbai Indians shell-shocked, serving as a testament to his incredible form and unwavering determination. As the Titans gear up for the final, they will rely on Gill's exceptional talent to guide them in their quest to lift the coveted IPL trophy.