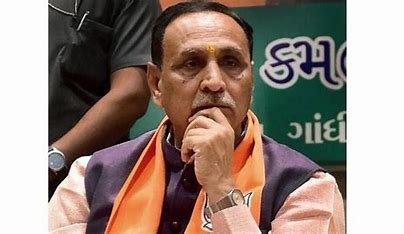 In a recent development, the issue of a significant price difference in Haj packages for pilgrims embarking from Ahmedabad compared to those from Mumbai has reached the Gujarat High Court. However, Justice J C Doshi declined to grant an early hearing on the matter, prompting a discussion on the perceived unfairness and the need for intervention.
A lawyer representing the aggrieved pilgrims highlighted the glaring disparity in costs, emphasizing that both Ahmedabad and Mumbai are equidistant from Jeddah, the point of embarkation. The lawyer sought the court's intervention, citing a communication from the Gujarat State Haj Committee urging reconsideration of the package and a reduction in the substantial difference.
The state government, however, opposed the demand for High Court intervention. A government lawyer argued that a committee of experts had meticulously deliberated and determined the rates. Justice Doshi, not inclined to intervene, expressed the view that the amount should not significantly impact the pilgrims' experience, stating, "You want to go to pray to Allah. Let it be Rs 10,000 more or less. How much difference will it make? Isn't it good that you have got this opportunity?"
This response has sparked a debate on the larger issue of equity and fairness in the allocation of Haj packages. While it is true that charges may differ based on embarkation points, the substantial difference in price between Ahmedabad and Mumbai raises concerns about equal access to religious pilgrimage.
Pilgrimage holds immense spiritual and emotional significance for Muslims, and the opportunity to undertake Haj is considered a lifelong aspiration for many. It is crucial, therefore, to ensure that financial considerations do not impede individuals from fulfilling this deeply personal commitment.
The Gujarat State Haj Committee's request to the Centre to reevaluate the pricing structure indicates the dissatisfaction and anguish felt by the pilgrims from Ahmedabad. It is essential for authorities to take these concerns seriously and strive for a more equitable pricing system that does not disproportionately burden individuals based on their geographic location.
While the High Court has declined an early hearing, it is hoped that the matter will continue to be examined, fostering a dialogue between the relevant stakeholders. Finding a solution that addresses the concerns of the pilgrims and promotes fairness in the allocation of Haj packages is crucial to upholding the principles of religious equality and access for all believers.
The discrepancy in Haj package prices between Ahmedabad and Mumbai has sparked a legal and public debate. The issue highlights the importance of considering equity and fairness in the allocation of religious pilgrimage opportunities, ensuring that financial barriers do not hinder individuals from fulfilling their spiritual obligations. It is crucial that the concerned authorities and stakeholders address these concerns and work towards a more equitable pricing structure, facilitating access to Haj for all believers, regardless of their geographic location.