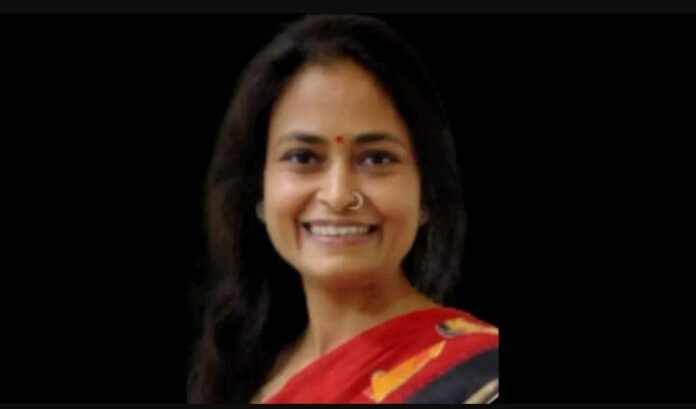 In a momentous stride towards gender equality and empowerment, Ity Pande has taken charge as the Divisional Railway Manager (DRM) of Bhusawal, marking a significant milestone as the first woman to hold this esteemed position in the region.
The appointment of Ity Pande to this prestigious role signifies a groundbreaking shift in the traditionally male-dominated railway industry. Her ascension to DRM comes after years of dedicated service and exceptional contributions to the Indian Railways, setting an inspiring example for women aspiring to excel in leadership roles.
Prior to her new role, Ity Pande served in various capacities within the railway network, showcasing her expertise, vision, and commitment to enhancing the passenger experience. Throughout her career, she has been a trailblazer, fostering innovation and implementing strategic initiatives to modernize railway operations and safety standards.
"I am deeply honored and humbled to assume the responsibilities of Divisional Railway Manager in Bhusawal," said Ity Pande during her inauguration ceremony. "As the first woman in this position, I recognize the immense responsibility that comes with this role. My focus will be on creating a more inclusive, safe, and efficient railway network while ensuring the welfare of our passengers and employees."
Ity Pande's appointment has been widely applauded by railway officials, employees, and the public alike. It serves as a testament to the railways' commitment to promoting diversity and inclusivity, breaking barriers that have hindered the progress of women in leadership roles.
Speaking on this historic occasion, [Prominent Railway Official's Name] expressed his enthusiasm, stating, "We are delighted to welcome Ity Pande as the DRM of Bhusawal. Her extensive experience and exceptional leadership skills make her the perfect candidate for this pivotal position. We are confident that under her guidance, Bhusawal Division will achieve new heights of excellence."
Apart from her professional achievements, Ity Pande also serves as an inspiration for many aspiring women leaders across the country. Her trailblazing journey is a reminder that dedication, determination, and perseverance can help shatter glass ceilings and empower women to make their mark in any field.
As she embarks on her new role, Ity Pande has set her sights on fostering innovation, upgrading infrastructure, and further streamlining operations. With her strong leadership and visionary approach, she aims to transform Bhusawal Division into a model of efficiency and customer satisfaction.
The entire railway fraternity is eagerly looking forward to witnessing Ity Pande's exemplary leadership in action, confident that her tenure will leave an indelible legacy in the annals of Indian Railways. As the first woman DRM in Bhusawal, she represents hope and progress for a more inclusive and diverse railway ecosystem.