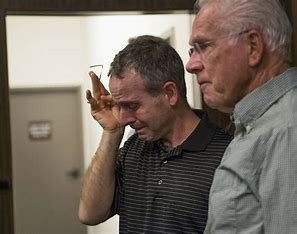 In a recent court judgment, a man named Kailash has been found guilty of murdering his father over a monetary dispute. The court stated that the prosecution successfully proved the charges against the accused, and the chain of circumstances was complete in all respects.
The incident took place on June 4, 2016, when Kailash allegedly assaulted his father with a wooden danda, causing a fracture in the deceased's cranial plane. The medico-legal case (MLC) and postmortem reports confirmed that the injuries were sufficient to cause death in the ordinary course of nature. Consequently, Kailash has been convicted under Section 302 (murder) of the Indian Penal Code.
The sentencing arguments for Kailash have been scheduled for July 3. The court noted that Lalita, Kailash's wife and the complainant in the case, initially stated that she was woken up by some noise and saw her husband escaping, leaving her father-in-law in a pool of blood. However, she later changed her statement in court, claiming that she had gone to sleep after her father-in-law asked Kailash to leave the house. The judge observed that Lalita's initial version appeared to be truthful, but she later denied it to protect her husband.
According to Lalita's statement, Kailash had demanded money from his father, which he had received from the sale of a house. When his father refused, they had an altercation, after which Kailash threatened him with dire consequences before leaving the house. The court considered the fact that Kailash was under the influence of alcohol on that day, suggesting that the murder might have been a result of anger and intoxication due to his father's refusal to give him money.
The defense proposed a theory of accidental death due to a fall in the bathroom, but the judge dismissed it based on medical evidence. The postmortem report indicated brain damage caused by blunt force trauma to the head, which could not have resulted from an accidental fall. The judge highlighted that blood from the deceased was found on the wooden stick recovered from the crime scene, indicating its possible use as a weapon.
The court also took into account Kailash's conduct after the incident. He escaped and remained in hiding until his arrest, even abstaining from attending his father's cremation. The judge concluded that his actions suggested guilt rather than innocence.
The defense did not present any alternative suspects, and it was undisputed that Kailash was the last person seen with the deceased. Considering all the circumstances, the judge asserted that the accused, Kailash, was the sole perpetrator of the murder, and the chain of circumstances presented a complete case against him.
The Vijay Vihar police station filed an FIR against Kailash based on his wife's statement, leading to the investigation and subsequent conviction.