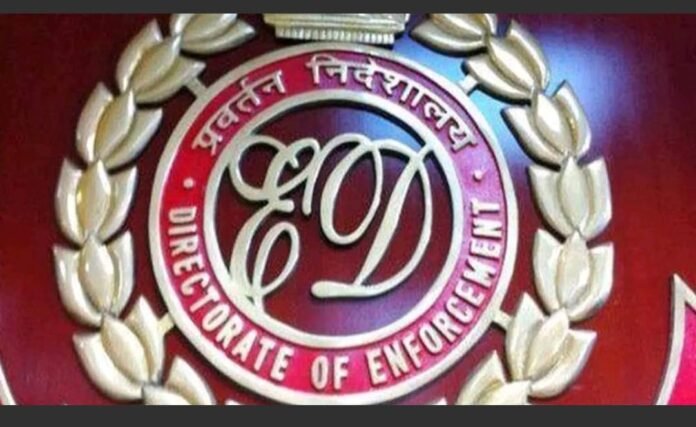 In a significant development, the Enforcement Directorate (ED) conducted searches on Wednesday at the premises of GTL Infra, a prominent telecom tower company based in Mumbai. The probe is part of an ongoing investigation into alleged money laundering activities involving GTL Infra and its management.
The ED, known for its role in combating financial crimes, initiated the raid as part of its efforts to uncover any illicit financial transactions and gather evidence pertaining to the alleged money laundering case. The authorities are reportedly examining various financial records, documents, and electronic data during the search operation.
GTL Infra has gained prominence in the telecom industry for its provision of reliable and efficient telecom tower infrastructure. However, the current investigation casts a cloud of suspicion over the company's financial dealings and management practices.
The specific details and scope of the alleged money laundering activities linked to GTL Infra remain undisclosed at this stage. However, it is worth noting that money laundering involves the process of making illegally obtained funds appear legitimate by passing them through a complex series of transactions.
The ED's involvement in the case underscores the seriousness of the allegations and the potential ramifications for both GTL Infra and individuals associated with the company. Money laundering offenses carry severe penalties, including fines and imprisonment, depending on the jurisdiction and the extent of the offense.
The telecom industry is a critical sector in India, with millions of subscribers relying on its services. Any allegations of financial impropriety within this sector can have far-reaching consequences, affecting stakeholders and consumer trust.
It is important to remember that at this stage, the ED's searches represent an investigative step, and no conclusions or judgments should be made until the authorities complete their examination and present their findings. The ED will likely analyze the evidence gathered during the raids to determine if further legal action is warranted.
As the investigation progresses, it is expected that more information will be unveiled regarding the alleged money laundering activities and the involvement of GTL Infra's management. The outcome of this case will undoubtedly have implications for the telecom industry and could potentially impact the regulatory landscape.
The ED's actions serve as a reminder of the government's commitment to combating financial crimes and ensuring the integrity of the Indian economy. It also reinforces the need for companies operating in sensitive sectors to maintain robust compliance frameworks and adhere to strict regulatory guidelines.