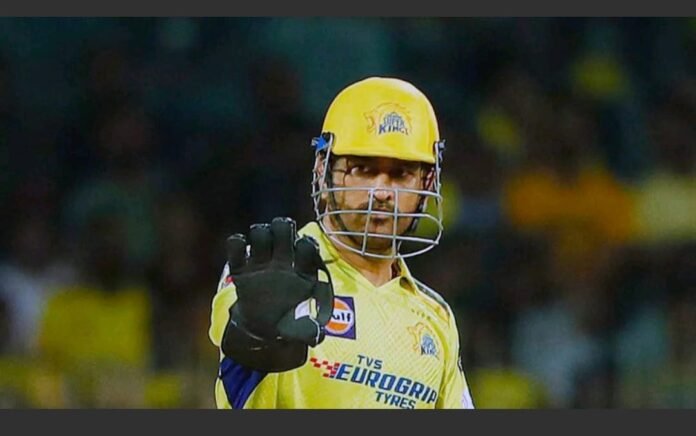 In a recent development, the seasoned cricketer and Chennai Super Kings' captain, Mahendra Singh Dhoni, has reiterated that he is in no rush to make a decision about his retirement from the Indian Premier League (IPL). With the next IPL auction scheduled for December this year, the 41-year-old wicketkeeper-batsman expressed his confidence in having ample time to evaluate his options and chart the course for his future in the tournament.
Known for his calm and composed approach both on and off the field, Dhoni has been a vital figure in Indian cricket and a revered captain throughout his illustrious career. His ability to lead the Chennai Super Kings to three IPL title victories has cemented his status as one of the most successful captains in the tournament's history.
Speaking on his retirement plans, Dhoni highlighted the significance of having sufficient time to make a well-considered decision. With nearly 8-9 months until the next IPL auction, the veteran cricketer emphasized the need for a thoughtful assessment of his physical fitness, form, and overall readiness to contribute effectively to the Chennai Super Kings' campaign.
The 2021 IPL season saw Dhoni showcasing glimpses of his vintage brilliance with some crucial innings and astute leadership. However, speculation regarding his future in the tournament has persisted. Fans and experts alike have eagerly awaited any official announcement from the celebrated cricketer, but Dhoni's measured approach suggests that he will take the necessary time to evaluate his options before arriving at a definitive decision.
Dhoni's commitment to the game and his meticulous approach to decision-making have earned him respect and admiration from fellow players and fans worldwide. His contribution to Indian cricket has been immense, having led the national team to numerous memorable victories, including the ICC World Cup triumph in 2011.
As discussions on Dhoni's potential retirement continue to generate interest and speculation, cricket enthusiasts will keenly monitor any developments in the coming months. Until then, fans will have to patiently wait for a formal announcement from the man himself.
While Dhoni's future in the IPL remains uncertain, his legacy as a cricketer and leader will undoubtedly endure. His impact on the sport, both on and off the field, has left an indelible mark, and his decision regarding IPL retirement will be closely observed by fans, teammates, and rivals alike.
In the meantime, cricket enthusiasts can look forward to witnessing Dhoni's astute captaincy and masterful batting skills as he continues to grace the field, adding to his impressive cricketing legacy.