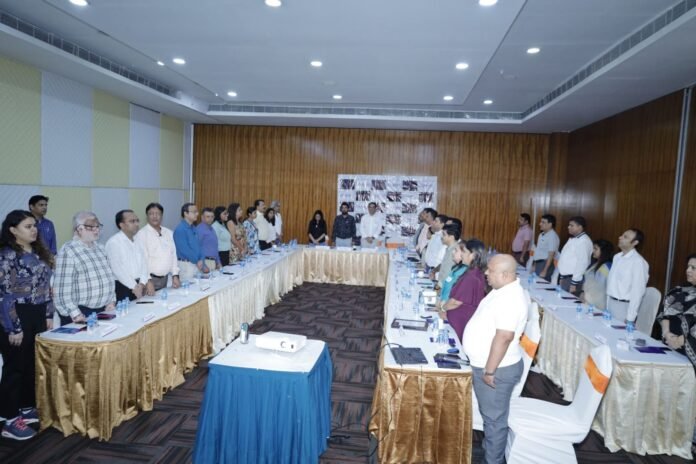 In an age where 'Made in India' is the buzzword, MSME DOST, a SHUDH SWADESHI initiative, has emerged as a powerful bridge between tradition and technology, all while serving the community responsibly.
*What is MSME DOST?*
MSME DOST is a Business Networking Forum that operates simultaneously in physical and digital formats. It's an initiative by Bhartiya, designed to cater to the needs of the BHARAT economy. This budget-friendly platform focuses on enhancing your business network and net worth. Its core offerings include a monthly evening meeting and two digital connections, which facilitate bonding and understanding among members. MSME DOST goes beyond networking; it provides coaching, mentoring, promotion, and socializing opportunities, making it a comprehensive package for overall growth.
*Objectives and Values:*
The primary objective of MSME DOST is to promote self-reliance and 'Made in India.' It bridges the gap between traditional values and modern technology, embracing both as integral components of success. The platform emphasizes responsible service to the community, making it more than just a business network.
*Advantages of MSME DOST:*
– *Affordability:* MSME DOST is budget-friendly, ensuring that businesses of all sizes can benefit from its offerings.
– *Networking and Bonding:* With monthly meetings and digital connections, members have ample opportunities to connect and build lasting relationships.
– *Comprehensive Growth:* Beyond networking, MSME DOST offers coaching, mentoring, promotion, and socialization, creating a well-rounded environment for business growth.
*Expanding Beyond Kolkata:*
While currently based in Kolkata, MSME DOST has ambitious plans to extend its reach to Delhi, Chennai, Rourkela, Ranchi, Patna, and Nagpur in the next few months. This expansion will bring the benefits of MSME DOST to more entrepreneurs and small businesses across India, contributing to the nation's self-reliant journey.
In a nutshell, MSME DOST is a unique blend of tradition and technology, serving as a beacon for the 'Made in India' movement. It provides a responsible, cost-effective, and holistic approach to business networking, making it an invaluable resource for those seeking growth in the BHARAT economy.
Website = https://msmedost.com/
Facebook = https://www.facebook.com/msmedost
The post MSME DOST – A Swadeshi Solution for Business Growth appeared first on Borok Times.