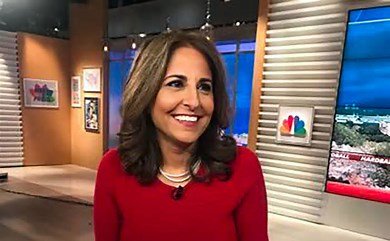 Neera Tanden's journey within the Biden administration has been a remarkable one, marked by both challenges and triumphs. Initially nominated for the position of director of the office of management and budget, Tanden faced intense scrutiny and opposition, ultimately leading to her withdrawal in March 2021. However, her story took a surprising turn when the White House announced on Friday that she would serve as assistant to the President and domestic policy advisor, solidifying her position as a trusted insider.
Tanden's extensive experience in Democratic policy and politics, having worked for three U.S. presidents – Bill Clinton, Barack Obama, and now Joe Biden – showcases her expertise and influence in shaping flagship policy programs and campaigns. As the senior-most Indian American in the White House, Tanden's appointment not only reflects President Biden's trust in her but also positions her as the highest-ranking and most relied upon Indian American on the White House staff.
Having served as CEO of the influential think tank Center for American Progress, Tanden's involvement in Democratic presidential campaigns spans several decades. From Michael Dukakis to Hillary Clinton, she has played pivotal roles in shaping policy agendas and advocating for progressive change. Her background in political, policy, and intellectual domains, coupled with her operational expertise, makes her a formidable force in the Biden administration.
As the head of domestic policy, Tanden faces dual responsibilities. First, she must ensure the swift implementation of President Biden's domestic agenda, delivering on the promises made during the 2020 campaign. Second, she is tasked with crafting an appealing and sellable vision for the 2024-2028 domestic agenda, which will be crucial for Biden's potential re-election. Her role as the coordinating nerve center of all domestic public policy issues in the United States positions her work to naturally feed into the narrative of the political campaign.
Tanden's appointment as assistant to the President and domestic policy advisor is significant for South Asian Americans across the country. As the first Indian American woman to lead one of the three White House policy councils, she is a trailblazer and an inspiration to many. Her exceptional leadership and expertise have earned her the reputation of being one of the top Indian American women thought leaders and influencers in the Democratic Party.
Neera Tanden's journey from a controversial nominee to a key figure in the Biden administration is a testament to her resilience, experience, and trustworthiness. Her strategic role in shaping domestic policy and her potential to be appointed to a cabinet position in the future solidify her importance within the administration. As the United States gears up for the next presidential election, Tanden's active involvement in the domestic agenda and her ability to deliver on promises will be closely watched and analyzed.