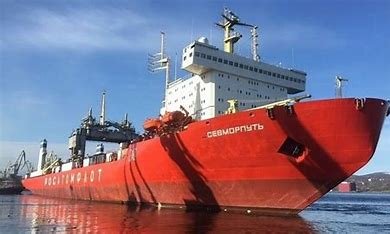 In a significant development for trade relations between Pakistan and Russia, a new direct shipping service is set to provide immediate access for Pakistani products into the Russian market. The service, expected to commence by the end of this month, will streamline trade between the two nations and facilitate the timely delivery of goods. Payments for these transactions will be made through the local banking channel in Chinese yuan, further enhancing bilateral economic cooperation.
The agreement for this groundbreaking shipping service was reached between Pak Shaheen (Private) Limited, a Pakistani shipping company, and Neco Line, a renowned Russian express liner service. The inaugural voyage of the MV Crystal, the first ship under this arrangement, is scheduled to depart from St. Petersburg, Russia, and dock at Karachi Port on May 25, marking a significant milestone in bilateral trade.
Pak Shaheen Limited CEO, Abdullah Qaiser, highlighted the importance of this direct shipping service in opening up new trade opportunities for both nations. By eliminating the need for transshipment points, exporters will be able to significantly reduce shipping time and increase the volume of their shipments. Previously, exporting commodities to Russia through third-party transshipment points was time-consuming, often taking over 50 days for Pakistani fruit shipments to reach the Russian market. However, with the new direct route, export consignments are expected to reach Russia within a remarkable 19 to 24 days.
The benefits of this direct shipping service extend beyond reduced shipping time. Pakistani exporters will now have a competitive edge in the Russian market, as the swift delivery of goods will allow them to meet the growing demand for various Pakistani products. This development is particularly advantageous for Pakistani businesses, as delays in delivery had previously favored competing countries. By gaining faster access to the Russian market, Pakistani exporters can capture market share and bolster their presence in the vast European nation.
The launch of this direct shipping service signifies a strengthening of trade ties between Pakistan and Russia. It is expected to enhance mutual trade, boost economic growth, and foster greater cooperation between the two nations. With improved access and accelerated trade opportunities, Pakistani exporters are poised to capitalize on the immense potential of the Russian market, contributing to the growth of their industries and the overall economy.
In conclusion, the new direct shipping service between Pakistan and Russia is set to revolutionize trade dynamics, providing Pakistani exporters with immediate access to the Russian market and significantly reducing shipping time. The agreement between Pak Shaheen Limited and Neco Line marks a milestone in bilateral trade relations and is expected to fuel economic growth, benefitting both nations. As trade opportunities expand, Pakistani products can meet the growing demand in Russia, enhancing their competitiveness and reinforcing Pakistan's position as a key player in the global market.