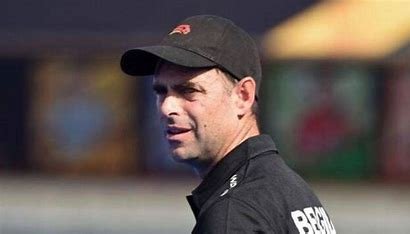 Craig Fulton, the newly appointed head coach of the Indian men's hockey team, has set clear goals for his tenure. He aims to make the team the number one side in Asia and secure qualification for the Paris Olympics next year. Fulton, who played a key role in Belgium's rise to hockey prominence, wants India to dominate Asian hockey before making their mark on the global stage.
Speaking in his first media interaction, Fulton emphasized the importance of consistency and reaching the podium consistently, especially for a team ranked fourth or fifth in the world. He highlighted that the team's priority is to qualify for the Paris Olympics through the Asian Games. To achieve this, he plans to utilize the FIH Pro League, the four-nation tournament in Spain, and the Asian Champions Trophy to strengthen the team and secure a direct qualification.
Fulton brings a track record of success as a coach, including guiding the Irish men's team to their first Olympic qualification in 100 years and working as an assistant coach with the reigning Olympic champions Belgium. However, he acknowledges that there is a gap between the current Indian team and the top two or three teams in the world. He believes that bridging this gap requires dedicated work.
Fulton's first assignment as head coach will be the European leg of the FIH Pro League, where India will face strong opponents such as Belgium, Great Britain, the Netherlands, and Argentina. The team's recent unbeaten run against Germany and Australia in the Pro League has boosted their confidence, and Fulton aims to build on that momentum.
While he doesn't plan to make significant changes to India's playing style, Fulton wants to prioritize