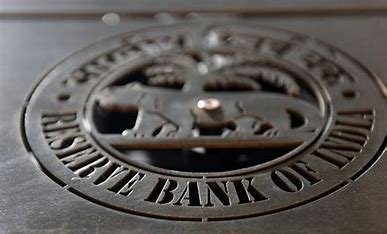 In a recent article authored by a team led by RBI Deputy Governor Michael Debabrata Patra, it is predicted that India's growth in the April-June quarter of 2023 will be primarily driven by private consumption, supported by a revival in rural demand. This positive trend is further reinforced by renewed buoyancy in the manufacturing sector, signaling a promising outlook for the country's economy.
According to the article, domestic economic conditions have sustained the momentum witnessed in the last quarter of 2022-23, with the quickening pace persisting throughout April and the first half of May 2023. This continuity of growth bodes well for India's overall economic trajectory.
A significant development highlighted in the article is the easing of headline inflation, which fell below 5 percent in April 2023 for the first time since November 2021. This decline in inflationary pressures can be seen as a positive indicator for the economy, as it provides greater room for consumer spending and investment.
The article further reveals that corporate earnings have surpassed consensus expectations, particularly in the banking and financial sectors. These industries have witnessed strong revenue performance, aided by robust credit growth. This robustness in the financial sector contributes to overall economic stability and investor confidence.
The authors of the article emphasize the key drivers of economic growth in the first quarter of 2023-24. Private consumption, supported by the ongoing revival in rural demand, is expected to play a pivotal role. The positive developments in both the kharif marketing season of 2022-23 and the rabi marketing season of 2023-24 contribute to this optimistic outlook. Additionally, the sustained buoyancy in services, particularly contact-intensive sectors, adds further momentum to the growth trajectory.
While highlighting the favorable economic indicators, it is important to note that the article explicitly mentions that the views expressed are those of the authors and do not represent the official stance of the Reserve Bank of India. Nevertheless, this analysis by the RBI sheds light on the potential drivers of India's economic growth in the coming months.
In conclusion, the RBI article suggests that India's growth in the first quarter of 2023-24 is expected to be fueled by private consumption, with rural demand playing a crucial role. Additionally, the manufacturing sector exhibits renewed buoyancy, and services, especially contact-intensive sectors, continue to show strength. These positive factors, coupled with easing inflationary pressures, create an encouraging environment for India's economy as it strives to maintain its growth momentum.