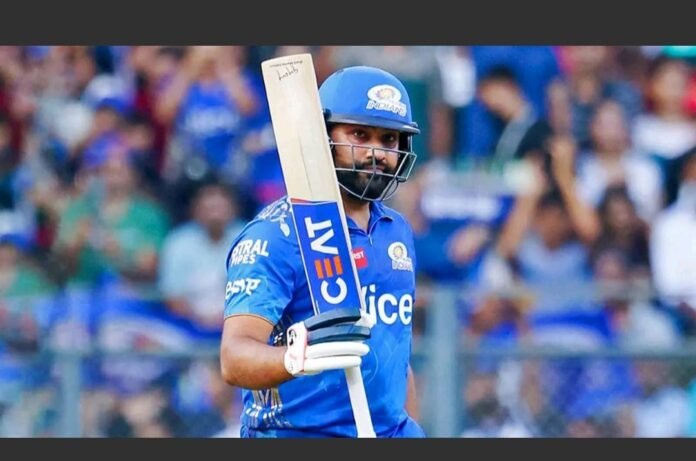 In a thrilling encounter between the Mumbai Indians (MI) and Sunrisers Hyderabad in the Indian Premier League (IPL), Rohit Sharma, the captain of MI, etched his name in the record books by becoming only the second Indian batsman to reach the remarkable milestone of 11,000 runs in T20 cricket. With this achievement, Sharma joins an elite club of esteemed Indian cricketers who have showcased their dominance in the shortest format of the game.
During the high-stakes match, Rohit Sharma displayed his exceptional batting prowess and tenacity, surpassing the 11,000-run mark in T20 cricket. This monumental milestone reaffirms Sharma's status as one of India's most prolific and consistent run-scorers in the format. The feat is a testament to his unwavering dedication, remarkable skills, and sheer determination to excel in the ever-evolving landscape of modern cricket.
By achieving this milestone, Rohit Sharma joins the esteemed company of Virat Kohli, who was the first Indian batsman to surpass the 11,000-run mark in T20 cricket. These two stalwarts of Indian cricket have been instrumental in shaping the nation's success in the shortest format of the game. Their exceptional run-scoring ability, tactical acumen, and leadership qualities have garnered immense admiration and respect from cricket enthusiasts worldwide.
Rohit Sharma's journey to 11,000 T20 runs has been a testament to his consistency and impact on the game. Throughout his illustrious career, Sharma has consistently delivered match-winning performances across various domestic and international T20 competitions. His ability to adapt to different conditions and his wide range of shots make him a formidable force in the batting lineup, capable of dismantling any bowling attack.
Apart from his remarkable batting exploits, Rohit Sharma's leadership skills have been pivotal in guiding the Mumbai Indians to multiple IPL titles. Under his captaincy, MI has achieved unprecedented success, further solidifying his status as one of the most influential figures in the history of the IPL. Sharma's contribution to Indian cricket, both as a player and a leader, has left an indelible mark on the sport and serves as an inspiration for aspiring cricketers across the nation.
Rohit Sharma's remarkable achievement of scoring 11,000 runs in T20 cricket cements his place among the all-time greats of the game. His unwavering commitment, exceptional skills, and leadership qualities have made him a true icon of Indian cricket. As he continues to shine on the field, Rohit Sharma's journey will undoubtedly inspire future generations, reaffirming the belief that with talent, hard work, and dedication, dreams can indeed become a reality.