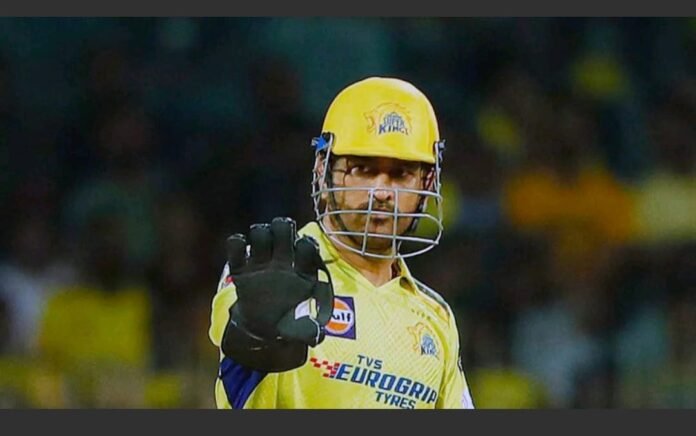 Chennai Super Kings' opening batter, Ruturaj Gaikwad, attributes the team's success in reaching a record 10th IPL final to the critical role played by the pre-season camp. The camp enabled them to adapt to the newly installed playing surface at the MA Chidambaram Stadium in Chennai, ultimately benefiting their overall performance in the tournament.
Ahead of the IPL season, a fresh playing surface was introduced at the MA Chidambaram Stadium, presenting a new challenge for the Chennai Super Kings. Ruturaj Gaikwad acknowledges that the pre-season camp played a crucial role in helping the team get accustomed to the unique characteristics of the surface. This early exposure allowed the players to fine-tune their skills, understand the pitch behavior, and devise effective strategies.
The pre-season camp not only served as a platform to familiarize themselves with the playing surface but also played a vital role in strengthening team chemistry. Gaikwad highlights the significance of the camp in fostering partnerships and understanding among teammates. The time spent together in practice sessions and team-building activities contributed to a cohesive unit that performed exceptionally well throughout the tournament.
Under the seasoned leadership of MS Dhoni, the Chennai Super Kings have always emphasized the importance of meticulous preparation. The pre-season camp became an avenue for the team to meticulously plan their approach, identify key areas of focus, and set collective goals. Ruturaj Gaikwad's acknowledgment of the camp's impact reflects the team's commitment to excellence and the influential role of coaching staff and management in creating a conducive environment for players to thrive.
While the pre-season camp laid the foundation, the Chennai Super Kings' journey to the 10th IPL final was also influenced by individual performances, effective team strategies, and a bit of luck. Ruturaj Gaikwad's statement highlights the importance of investing time and effort into the preparatory phase and the team's ability to adapt to new conditions successfully.
Ruturaj Gaikwad's recognition of the pre-season camp's role in Chennai Super Kings' success in reaching the IPL final exemplifies the team's commitment to thorough preparation and teamwork. The camp not only aided their adaptation to the new playing surface but also fostered team chemistry and camaraderie. As the Chennai Super Kings prepare for their 10th IPL final, their journey serves as a testament to the significance of a well-executed pre-season camp in shaping a team's performance in a high-profile tournament like the IPL.