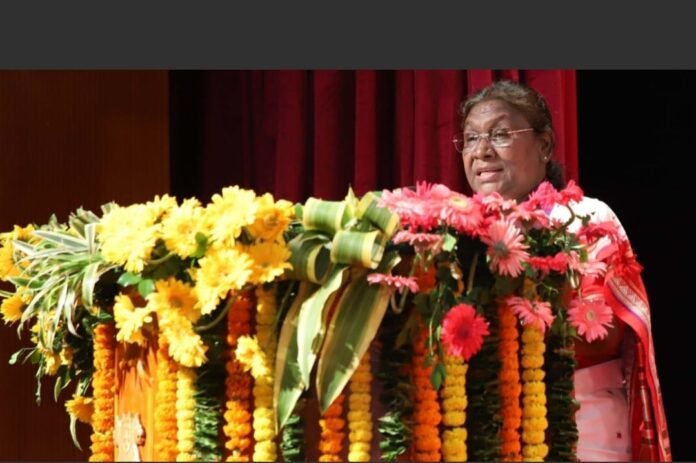 The recent power outage during President Droupadi Murmu's speech at Maharaja Sriram Chandra Bhanja Dev University has highlighted the need for robust security arrangements during the tours of high-profile officials. The incident occurred just four minutes into the President's speech and exposed the glaring security loopholes at the venue.
The incident has raised concerns about the safety of top officials during their visits to various parts of the country. The security arrangements need to be tightened to prevent any potential security threats or mishaps. It is imperative to ensure that adequate measures are in place to protect the lives of our country's top officials.
The incident has also highlighted the need for contingency plans in the event of power failures or technical glitches. The availability of backup generators and other emergency equipment is essential to mitigate the impact of such disruptions. Additionally, regular checks and maintenance of the power supply system are necessary to ensure that such incidents do not occur in the future.
It is vital to recognize that the safety and security of high-profile officials are of utmost importance, and the authorities must take appropriate steps to ensure that such incidents are not repeated. Security measures need to be improved, and contingency plans need to be put in place to ensure the safety of our top officials during their tours. The power outage during the President's speech has exposed the security loopholes at the venue, and it is essential to take immediate action to address these issues. The safety and security of our top officials must be a top priority, and the necessary measures need to be taken to prevent any mishaps during their visits.