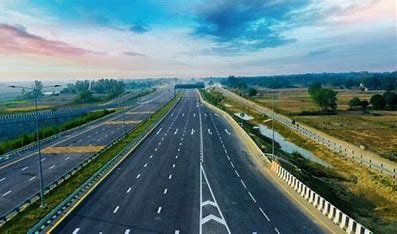 The Samruddhi Expressway, a major infrastructure project connecting Nagpur to Shirdi in Maharashtra, has recently faced a significant challenge in ensuring the safety of its users. Within the first 100 days since its inauguration, the expressway witnessed a staggering 900 accidents, with several of them proving fatal. Recognizing the urgency of the situation, the authorities have taken a proactive step by introducing mandatory counselling for drivers at all entry points of the expressway.
A study conducted by the Regional Transport Office of the Maharashtra government revealed that these accidents had already claimed the lives of 31 individuals by March 20, 2023. Alarmed by these statistics, the state transport department and the Maharashtra State Road Development Corporation (MSRDC) recently held a review meeting to discuss measures to address the pressing safety concerns.
One of the key initiatives discussed during the meeting was the implementation of mandatory counselling centers for drivers on the Samruddhi Expressway. This proposal had been previously reported by the Times of India on December 31, 2022, highlighting the authorities' intention to prioritize driver education and awareness.
To gain a firsthand understanding of the situation, deputy transport commissioner Bharat Kalaskar personally inspected the expressway by covering a distance of approximately 500 kilometers. His inspection aimed to assess the current road conditions, identify potential risk factors, and gather insights to aid in devising effective safety strategies.
The introduction of mandatory counselling for drivers is a commendable step toward improving road safety on the Samruddhi Expressway. By offering counselling sessions at all entry points, drivers will have the opportunity to receive guidance and education on safe driving practices, traffic regulations, and the importance of adhering to speed limits. These counselling centers will serve as crucial platforms for disseminating knowledge and fostering a responsible driving culture among expressway users.
Additionally, the authorities should consider incorporating elements such as defensive driving techniques, fatigue management, and the significance of regular vehicle maintenance into the counselling sessions. By equipping drivers with comprehensive knowledge and skills, the likelihood of accidents can be significantly reduced, ultimately preserving lives and promoting a safer travel experience for all.
The mandatory counselling initiative reflects the commitment of the authorities to address the challenges faced by the Samruddhi Expressway in its early stages. With the government's proactive approach and the involvement of various stakeholders, it is hopeful that this major transportation artery will evolve into a safer and more efficient route, benefitting both local commuters and long-distance travelers alike.
In conclusion, the Samruddhi Expressway's first 100 days have witnessed a concerning number of accidents and fatalities. However, the introduction of mandatory driver counselling demonstrates a strong determination to improve safety on the expressway. By educating and raising awareness among drivers, the authorities aim to mitigate risks, reduce accidents, and save lives. Through collaborative efforts, it is expected that the Samruddhi Expressway will evolve into a model of excellence in terms of both infrastructure and safety.