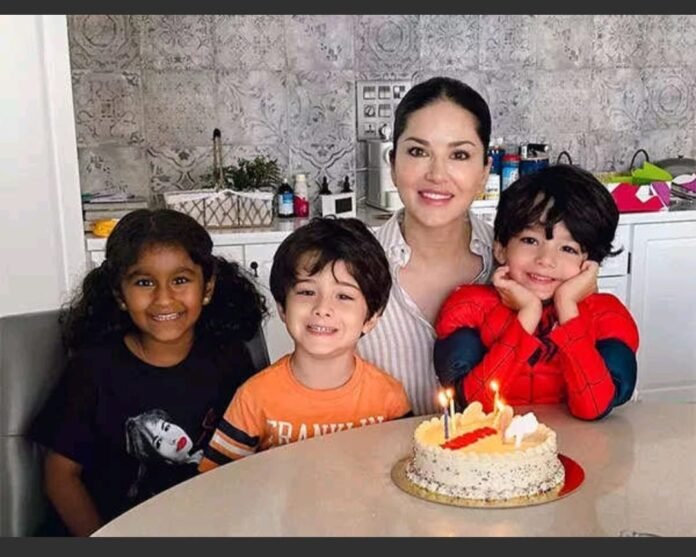 Renowned actor Sunny Leone recently marked her 42nd birthday with a joyous celebration alongside her beloved family members. The Bollywood star took to social media platform Instagram to share glimpses of her special day with her fans and followers.
Leone's birthday festivities were held on Saturday, and the pictures she shared showcased the love and warmth surrounding her on this milestone occasion. The actor appeared radiant and elated as she spent quality time with her loved ones.
In the heartwarming photos, Sunny Leone could be seen surrounded by her husband and children, basking in the affectionate atmosphere. The intimate family gathering reflected the bond they share and the joy of being together on such a significant day.
The actor expressed her gratitude and appreciation for all the love and wishes pouring in from her fans, friends, and colleagues. Through her Instagram posts, she extended her heartfelt thanks to everyone who made her birthday a memorable one.
While specific details of the celebrations were not disclosed, it is evident that Sunny Leone cherished the opportunity to celebrate her special day surrounded by her loved ones. The pictures she shared on Instagram serve as a testament to the happiness and togetherness that marked the occasion.
Sunny Leone's birthday celebration not only allowed her to pause and enjoy the precious moments with her family but also provided her fans with a glimpse into her personal life. The actor's followers were delighted to catch a glimpse of the joy and love that encompassed her birthday celebrations.
As Sunny Leone continues to captivate audiences with her on-screen performances, her birthday served as a reminder of the importance of cherishing moments with loved ones. The actor's fans and well-wishers eagerly await her upcoming projects while sending their heartfelt wishes for a year filled with success and happiness.