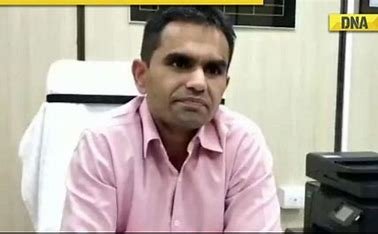 In a significant political development, Shiv Sena (UBT) leader Sanjay Raut announced on Wednesday that his party would join other opposition parties in boycotting the inauguration of the new Parliament building. Raut expressed deep concern over the exclusion of President Droupadi Murmu from the event, accusing the Narendra Modi government of ignoring her.
Raut emphasized that the absence of President Murmu, who serves as the head of Parliament, was a clear indication of disrespect towards her office and an affront to the principles of inclusivity and representation. As an adivasi woman, President Murmu's absence was particularly troubling, and Raut noted that this act of exclusion sent a negative message about the government's commitment to diversity and inclusiveness.
The Shiv Sena (UBT) leader further reiterated his party's long-standing stance that a new Parliament building was unnecessary. Raut argued that the existing building had the structural integrity to last for another century, making the construction of a new one redundant. This viewpoint resonated with the sentiment expressed by other opposition leaders who had previously criticized the government's decision to undertake such a massive project amidst pressing national issues.
The decision by Shiv Sena (UBT) to join the boycott aligns them with other opposition parties that have expressed their reservations about the new Parliament building project. The boycott is seen as a symbolic protest against the government's alleged disregard for democratic values and the importance of collective decision-making.
The absence of prominent opposition leaders and the President during the inauguration ceremony is expected to cast a shadow over the event, drawing attention to the government's perceived missteps in the planning and execution of this project.
As the controversy surrounding the new Parliament building deepens, it raises questions about the government's ability to foster consensus and collaboration across party lines. It also highlights the need for transparent decision-making processes and effective communication between the ruling party and the opposition to ensure a robust democracy.
In conclusion, the Shiv Sena (UBT) leader's announcement of joining the opposition's boycott of the new Parliament building inauguration sends a strong message of discontent. The exclusion of President Droupadi Murmu from the event and the perceived wastefulness of the project have sparked a debate about democratic principles and the government's priorities. This boycott serves as a reminder that inclusivity, representation, and consensus-building are fundamental pillars of a thriving democracy that should not be compromised.