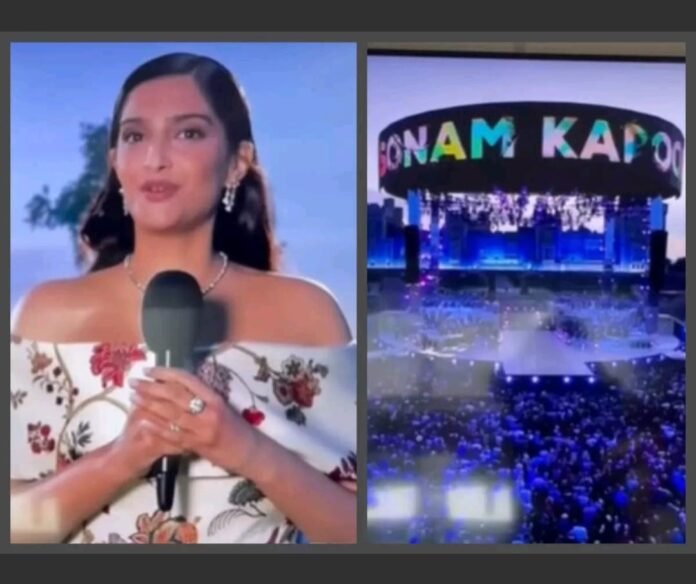 Sonam Kapoor stole the show at the Coronation Concert with her spoken word performance on Sunday, where she introduced several Commonwealth performers. The event was a grand success, and Sonam's mother, Sunita Kapoor, proudly shared pictures of her daughter from the royal event on her Instagram handle.
In her performance, Sonam Kapoor's eloquent and thoughtful words captivated the audience, and her introduction of the various Commonwealth performers added a unique touch to the event. Her mother's social media post was a testament to the pride and admiration she has for her daughter's achievements.
Sonam's spoken word performance showcased her talent and ability to captivate audiences with her words. It's always inspiring to see individuals use their skills and talents to make a positive impact and bring people together.
Sonam Kapoor's performance at the Coronation Concert was a remarkable achievement, and her mother's social media post shows the immense pride and joy that comes with seeing your child succeed.