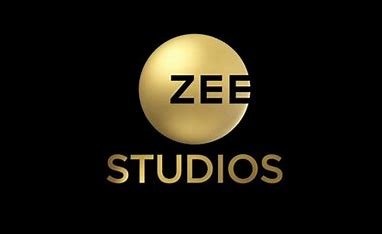 In the realm of Indian cinema, Zee Studios has emerged as a trailblazer, consistently delivering impactful and groundbreaking content. The year 2022 witnessed a remarkable triumph for the production house, particularly in the southern region, where Zee Studios South redefined entertainment with its content-driven films. With an unwavering commitment to capturing diverse narratives across genres and languages, Zee Studios South has firmly established itself as a leading production house, captivating audiences and shattering colloquial and geographical barriers.
The transformative shift in content consumption patterns, propelled by the lockdown and subsequent post-lockdown phase, presented an opportunity for Zee Studios South to captivate audiences with its discerningly curated productions. The studio's strategic approach to filmmaking paid off handsomely, as it delivered a string of massive hits that resonated deeply with viewers. Films like 'Valimai,' 'Kalapuram,' 'Republic,' 'Itlu Maredumili Prajaneekam,' 'Solo Brathuke So Better,' 'Bangarraju,' 'Drishya 2,' 'Headbush,' and 'Vedha' dominated the box office, collectively grossing over 400 crores worldwide exclusively in the southern region.
Buoyed by this resounding success, Zee Studios South has set its sights on the coming year, with ambitious plans to produce a diverse range of films. While the studio continues to spearhead mainstream Hindi, Punjabi, Haryanvi, and Marathi films, it is the southern region that will witness an aggressive surge in production. Some of the highly anticipated projects on the horizon include 'Thunivu' starring Ajith Kumar in Tamil, 'King of Kotha' featuring Dulquer Salman in Malayalam, 'Katharbasha Endra Muthuramalingam' starring Arya in Tamil, 'Ranganayaka' starring Jaggesh in Kannada, and the bilingual 'Vimanam' in Tamil and Telugu, headlined by Samuthirakani.
With a proven track record of delivering exceptional content, Zee Studios South stands poised to continue its reign as a transformative force in the southern film industry. By consistently challenging creative boundaries, the studio has successfully forged a deep connection with audiences, reflecting their evolving preferences and aspirations. Zee Studios South's ability to seamlessly blend commercial success with engaging storytelling has propelled it to the forefront of the industry, earning it global acclaim and a loyal fan base.
In an era defined by innovation and a hunger for captivating narratives, Zee Studios South has emerged as a beacon of excellence. Its unwavering commitment to producing world-class content, irrespective of language or cultural nuances, has not only redefined entertainment in the southern region but has also expanded the horizons of Indian cinema as a whole. As the studio embarks on its next chapter, audiences eagerly await the magic that Zee Studios South will undoubtedly unveil, affirming its rightful place as a pioneer in the world of cinema.