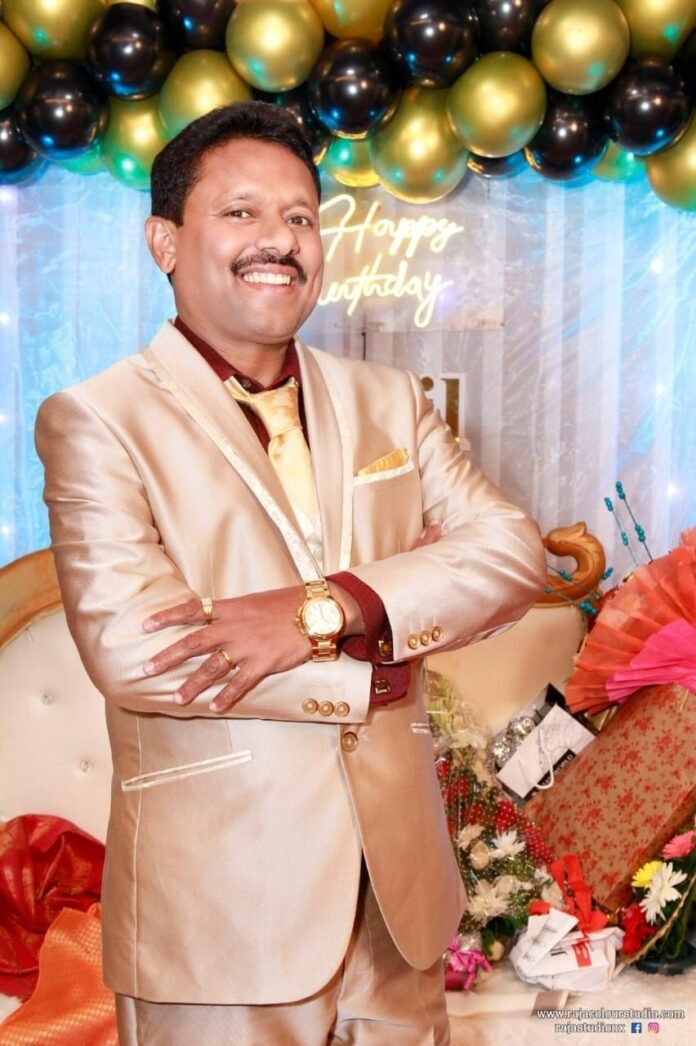 Sunil Saldanha, a distinguished marketing director and healthcare innovator, is on the brink of transforming the healthcare landscape with his latest venture, Vcare. Hailing from the vibrant city of Bhopal in Madhya Pradesh, Sunil brings a profound educational background and a quarter-century of experience in the medical industry.
Sunil Saldanha pursued a Master of Business Administration (MBA) with a focus on Biomedical/Medical Engineering. This educational foundation has been pivotal in shaping his career, providing him with a unique blend of business acumen and biomedical expertise.
For the past 25 years, Sunil has been a trailblazer in the medical industry, contributing to various innovations in wellness centers. His journey reflects a commitment to enhancing healthcare services and a deep understanding of the evolving needs of the sector.
Vcare is Sunil's ambitious venture, poised to revolutionize healthcare by seamlessly integrating strategic planning, leadership, brand-building, and cutting-edge marketing strategies. Sunil's vision for Vcare is to position it as a leader in the healthcare sector, offering innovative solutions that prioritize both patient well-being and business excellence.
In his role as the Marketing Director of Vcare, Sunil Saldanha leverages over fifteen years of experience, showcasing a proven track record in developing and executing successful marketing programs. His expertise extends across various domains, including strategic planning, leadership, brand-building, marketing and business development, project management, and product development.
Sunil's individual objectives as the Marketing Director are clear—he seeks to apply his extensive experience in marketing strategy, particularly in social media and online branding, to contribute significantly to Vcare's business development and brand strategy. His core competencies, including being a self-starter with a strong learning ability, detail-oriented project management, and effective communication skills, make him a driving force in the success of Vcare.
As Sunil Saldanha embarks on this new venture, the healthcare industry eagerly awaits the impact of Vcare. With a seasoned marketing director at the helm, Vcare is positioned not only to meet the current demands of the healthcare sector but also to set new standards through a unique blend of innovation and strategic vision.
In conclusion, Sunil Saldanha's educational background, coupled with his extensive experience and visionary approach, positions Vcare as a key player in the evolving healthcare landscape. As Vcare takes its first steps, the industry watches with anticipation, expecting nothing short of a transformative journey.
Links :
https://www.facebook.com/sunil.saldanha.56
https://www.linkedin.com/in/sunil-saldanha-851275102/recent-activity/all/
The post Sunil Saldanha's Visionary Leap into Healthcare with Vcare. appeared first on Borok Times.