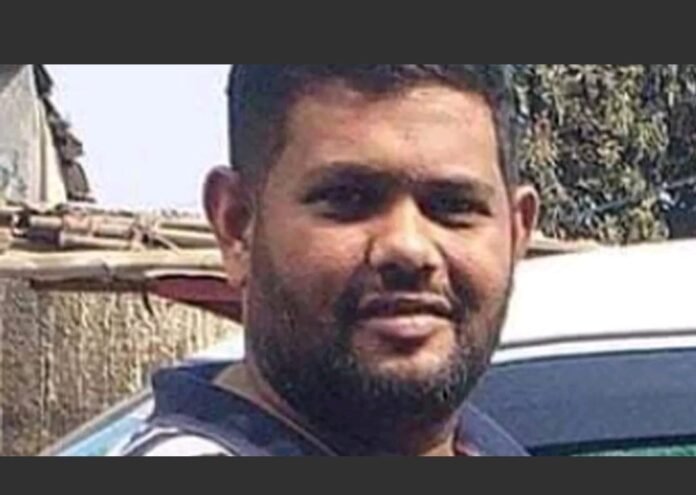 In a horrifying incident that has sent shockwaves through the community, Shabbir Shaikh, the Shakha Pramukh (ward president) of Shiv Sena's Janta Colony in Ulhasnagar, was brutally stabbed to death by a group of seven men on Friday night. The incident has left residents and party members in a state of disbelief and mourning.
The tragic event unfolded late at night, as Shaikh was going about his duties in Janta Colony. According to eyewitnesses, a group of assailants, whose motives remain unclear at this stage, attacked Shaikh with sharp weapons, inflicting fatal injuries. Despite immediate medical attention, his injuries proved to be fatal, and he succumbed to his wounds.
Shabbir Shaikh was an influential figure in the Shiv Sena, known for his unwavering dedication to serving the local community. He had played a pivotal role in addressing the concerns and issues faced by residents of Janta Colony, working tirelessly to improve the overall living conditions and advocating for their rights.
The news of his tragic demise has sparked widespread outrage and condemnation from both within and outside the political sphere. Leaders from various political parties, including Shiv Sena, have expressed their shock and grief, demanding swift action from the authorities to bring the perpetrators to justice.
Local law enforcement agencies have initiated a thorough investigation into the incident, aiming to identify the attackers and determine the motive behind this heinous crime. The police have assured the public that no stone will be left unturned in their pursuit of justice, vowing to apprehend all those responsible.
As the community mourns the loss of Shabbir Shaikh, a dedicated and influential leader, questions regarding the safety and security of political representatives have been raised. The incident serves as a reminder of the challenges faced by those who selflessly serve their communities, and the urgent need for enhanced measures to protect their lives.
The Shiv Sena, along with other political parties, has called for unity and restraint in the aftermath of this tragic incident. They have urged supporters and residents to maintain calm and cooperate with the ongoing investigation, while also demanding immediate steps to ensure the safety of political leaders and activists.
The untimely demise of Shabbir Shaikh has left a void in the hearts of his family, friends, and the community he served. His contributions and dedication to public service will always be remembered, and his loss will be deeply mourned. The hope now rests on the authorities to swiftly bring justice and ensure that such incidents are prevented in the future, allowing leaders like Shabbir Shaikh to carry out their duties without fear or threat to their lives.