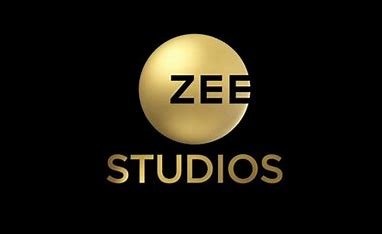 The COVID-19 pandemic has dramatically changed the landscape of the entertainment industry, particularly the film sector. With the closure of movie theaters due to safety concerns, filmmakers have been compelled to find alternative ways to release their films. Zee Entertainment Enterprises (ZEE), a prominent player in the Indian entertainment market, has stepped forward with a groundbreaking solution. They have announced the launch of Zee Plex, a film distribution service that will bring new movies directly to viewers' homes through DTH (Direct-to-Home) and OTT (Over-the-Top) platforms.
Zee Plex introduces a unique 'Cinema2Home' model, partnering with producers to offer films on a pay-per-view (PPV) basis. Viewers will have the flexibility and convenience to enjoy their favorite films from the comfort of their homes. The service will be available on Tata Sky, Airtel Digital TV, Dish D2H in India, and key distribution platforms in international markets, along with ZEE's own OTT platform, ZEE5. The much-anticipated launch is scheduled for October 2, coinciding with ZEE's foundation day.
Shariq Patel, CEO of Zee Studios, expressed his excitement about this new offering, emphasizing the need for a solution like Zee Plex that caters to the evolving preferences of movie buffs. While the joy of watching movies in theaters is cherished, Zee Plex aims to provide consumers with an attractive alternative. However, the company has yet to announce the film lineup and pricing details.
The PPV model, although successful in the US and globally, has not gained significant traction in India. Zee Plex intends to change that by offering an appealing selection of films at competitive prices. In the past, Indian DTH players experimented with the PPV model for new releases but did not witness widespread adoption. Zee Plex's foray into this market will test the waters once again, with hopes of capturing viewers' attention and loyalty.
This new venture may also ignite a battle between filmmakers and cinema owners, who are already at odds over direct-to-digital releases. Traditionally, producers and exhibition owners in India have agreed upon an 8-week exclusive theatrical window. However, the pandemic has necessitated the exploration of alternative release strategies. While theater chains remain hopeful that the exclusive window will be honored once cinemas reopen, industry experts believe that the pandemic has accelerated the need for new business models.
Zee Plex's ambitious initiative aligns with the evolving trends in film distribution and consumer behavior. As witnessed in the US, where the exclusive window has been shortened for PPV releases, Indian producers, platforms, and exhibitors must collaborate to develop innovative models that promote the growth of the industry. The future of film distribution may indeed involve a delicate balance between theatrical releases and direct-to-home options, giving viewers more choices and flexibility while ensuring the sustained vitality of cinemas.