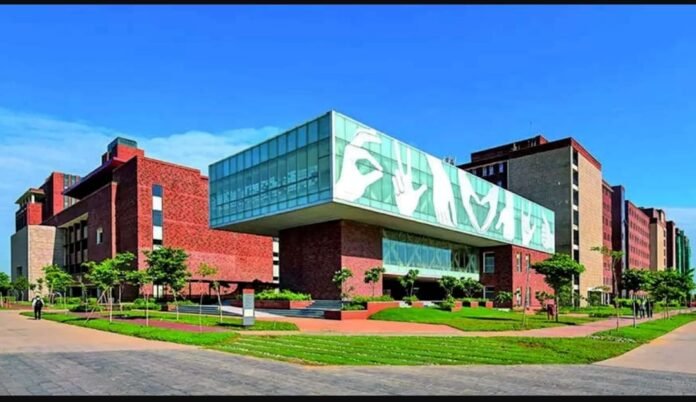 Resignation of Another Professor from Ashoka University Raises Concerns about Potential Disruption to Teaching across 3 Departments
In a recent development, Ashoka University has witnessed the departure of yet another esteemed professor, casting a shadow of uncertainty over the continuity of teaching activities within three vital departments. This latest exit adds to the growing list of faculty resignations, prompting concerns about the potential stalling of academic programs in the affected disciplines.
Ashoka University, known for its commitment to liberal arts education, has been grappling with a series of faculty resignations in recent times. The latest departure comes as a blow to the institution, as it coincides with warnings from three significant departments about the possible disruption of teaching endeavors.
The cumulative effect of these departures on the quality and continuity of education has raised questions among the university community. Students, faculty, and administrators alike are expressing concerns about the immediate and long-term impact on academic offerings, research endeavors, and the overall learning environment.
While Ashoka University has been lauded for its innovative approach to higher education, the recent spate of professorial departures has ignited discussions about the institutional challenges that may be contributing to this trend. Faculty members are vital pillars of any academic institution, and their satisfaction, engagement, and professional growth are integral to sustaining a thriving educational ecosystem.
As the university navigates these challenges, attention is turning toward the steps being taken to address the concerns of both the departing faculty and the remaining academic community. Maintaining open channels of dialogue and implementing measures to ensure a conducive environment for teaching and research are now of paramount importance.
The situation at Ashoka University serves as a reminder of the intricate balance that educational institutions must strike to nurture a vibrant and intellectually stimulating environment. It underscores the significance of proactive strategies aimed at retaining talented faculty members and safeguarding the core mission of providing quality education.
In the midst of these developments, the collective hope is that Ashoka University will take the necessary steps to mitigate potential disruptions and restore confidence in its academic pursuits. The broader implications of these events for the field of higher education further emphasize the need for ongoing dialogue and collaboration within the academic community to address challenges and envision a more resilient future.