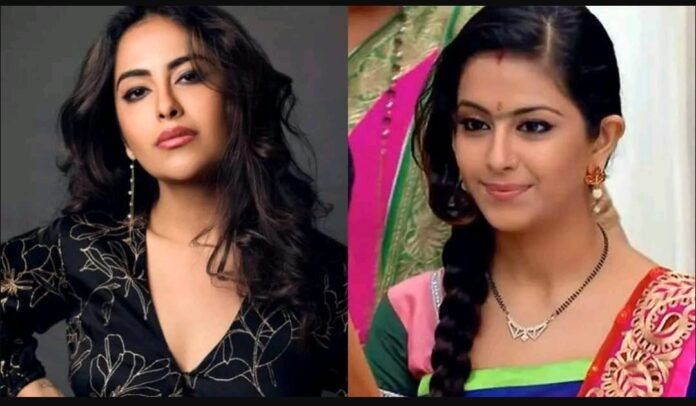 Avika Gor, widely recognized for her portrayal of Anandi in the popular show "Balika Vadhu," recently sat down for an interview where she candidly shared her thoughts on her character Roli in "Sasural Simar Ka." With honesty and transparency, Avika revealed that certain aspects of her role in the show make her cringe, shedding light on her experience in the series.
Avika Gor's Honest Reflections on Roli's Character:
Avika Gor, known for her versatility as an actress, gained immense popularity through her role as Anandi in "Balika Vadhu." However, in a recent interview, she spoke openly about her character Roli in the long-running television drama "Sasural Simar Ka," expressing a sense of discomfort and cringe associated with certain aspects of the role.
Repetitive Kidnappings and Multiple Marriages:
One aspect that stood out in Avika's revelation was the repetitive nature of her character's storyline in "Sasural Simar Ka." She candidly disclosed that her character was kidnapped a staggering 50 times throughout the series, while also marrying the same person thrice. Avika's honesty highlighted her desire for more varied and creatively engaging narratives.
Seeking Depth and Creativity:
Avika Gor's comments shed light on her desire as an actress to explore roles that provide depth and challenge her skills. The repetitiveness of her character's experiences in "Sasural Simar Ka" seemed to have fallen short of her expectations. Her candid admission showcased her willingness to take on complex and innovative characters that offer room for growth and exploration.
Balika Vadhu's Legacy and Avika's Growth:
Although Avika Gor's portrayal of Anandi in "Balika Vadhu" remains one of her most cherished and acclaimed performances, her comments regarding Roli's character in "Sasural Simar Ka" reflect her personal growth as an artist. Avika's ability to openly discuss her experiences demonstrates her dedication to her craft and her desire for diverse and thought-provoking roles.
Avika Gor's recent interview provides an insightful glimpse into her thoughts on her character Roli in "Sasural Simar Ka." Her candid admission of feeling cringe-worthy moments due to repetitive storylines highlights her commitment to exploring challenging and engaging roles. As Avika continues her journey as an actress, fans eagerly await her future projects, hopeful to witness her evolving talents and creative choices.