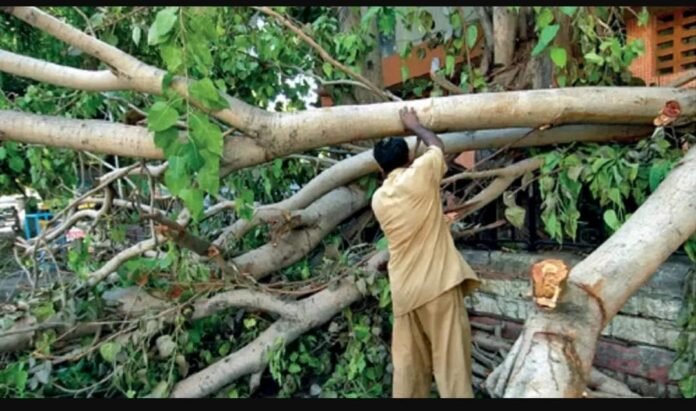 In a major stride towards enhancing green initiatives and fostering community partnerships, the Brihanmumbai Municipal Corporation (BMC) has recently declared its decision to provide complimentary tree pruning services to private housing societies commencing from the upcoming year. This move is aimed at promoting urban forestry, ensuring environmental conservation, and easing the burden on residents while nurturing a greener and healthier cityscape.
The BMC's decision to waive tree pruning fees for private housing societies marks a significant step in its ongoing efforts to engage citizens in sustainability endeavors. By offering this vital service without charge, the civic body is seeking to incentivize proactive participation from residents in maintaining the city's lush foliage and protecting its precious green spaces.
Pruning trees plays a crucial role in enhancing their overall health and longevity. Regular pruning not only enhances the aesthetic appeal of trees but also ensures their structural integrity, thereby reducing the risk of falling branches and potential accidents during adverse weather conditions. However, the cost of professional tree pruning services has often been a deterrent for many housing societies, leading to neglect and compromised tree health.
With this new initiative, BMC aims to alleviate financial constraints and encourage private housing societies to prioritize tree maintenance, leading to a healthier and more sustainable environment for all residents. The move is expected to benefit a myriad of societies across the city, facilitating a harmonious coexistence between urban development and nature.
BMC Commissioner, Mr. Rajesh Kumar, highlighted the significance of community engagement in preserving Mumbai's green cover. He emphasized that the corporation recognizes the vital role played by trees in mitigating pollution, reducing the urban heat island effect, and providing invaluable ecological services to the city. By collaborating with private housing societies, BMC aims to create a collective consciousness towards urban forestry, inspiring more citizens to actively contribute to the city's ecological well-being.
Under this new initiative, BMC-certified arborists will be appointed to conduct tree assessments and carry out professional pruning services without any financial burden on the participating societies. The corporation will also organize workshops and awareness programs to educate residents about the importance of tree care and their ecological significance.
The announcement has been widely lauded by environmental activists and residents alike, who see it as a progressive step towards promoting a green and sustainable city. Many residents' associations have expressed enthusiasm for participating in the program, welcoming the opportunity to contribute to a greener and more resilient Mumbai.
As the metropolis faces numerous environmental challenges, such as air pollution and urbanization, the BMC's decision to bear the cost of tree pruning for private housing societies sets a noteworthy precedent in urban governance. The move not only strengthens the city's green infrastructure but also sets a shining example for other municipalities to emulate, fostering a sense of collective responsibility towards preserving nature in the urban landscape.