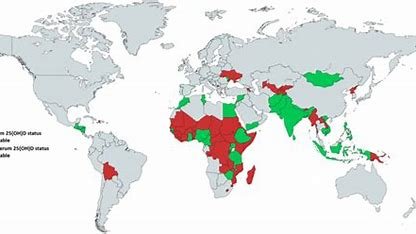 A recent report released by the World Health Organization (WHO), UNICEF, and the Partnership for Maternal New Born and Child Health sheds light on the profound impacts of climate change on pregnancy, particularly in low and middle-income countries. The report, titled "Born Too Soon: Decade of Action on Preterm Birth," emphasizes that while high-income countries contribute the most to climate change, it is the individuals who have contributed the least that are suffering the most.
One of the alarming findings of the report is the link between air pollution and preterm births. An estimated six million preterm births occur annually due to air pollution, with a staggering 91 percent of related deaths among preterm babies occurring in low and middle-income nations. It is clear that vulnerability to climate change is a multi-dimensional phenomenon, influenced by historical and contemporary processes of marginalization. Societies with high levels of inequity are less resilient to the impacts of climate change, perpetuating a vicious cycle of disadvantage.
Climate change affects pregnancy through various pathways, including direct ones such as air pollution from burning fossil fuels, extreme heat exposure, and other extreme weather events like droughts. For instance, air pollution caused by burning fossil fuels increases the risk of preterm birth by 52 percent in asthmatic mothers, while extreme heat exposure raises the risk by 16 percent. Additionally, indirect pathways such as food insecurity, waterborne diseases, vector-borne diseases, migration, conflict, and health system resilience further compound the risks faced by pregnant women and their babies.
Despite a growing body of evidence linking climate change to maternal and newborn health, its impact remains under-appreciated from a political standpoint. Pregnancy and newborn health are often prioritized below other health concerns, and the environmental impacts on maternal and newborn health have not received adequate attention or resources from policymakers and implementers.
The report calls for increased investment and targeted mitigation strategies to address the specific risks faced by women and babies in the face of the climate emergency. Governments are urged to engage in dialogues with representatives of women and community groups, health workers associations, and other stakeholders to identify and address their needs. It is essential to develop comprehensive solutions that integrate behavioral, health systems, policy, and environmental approaches to protect the well-being of mothers, newborns, and communities.
In order to build climate resilience within the health sector, efforts must be made to reduce greenhouse gas emissions without compromising the quality of care or the health and well-being of patients and health workers. Overcoming the fragmentation between sectors requires collaborative efforts from governments and multi-partner initiatives.
The UN report serves as a wake-up call to prioritize the impact of climate change on maternal and newborn health. It underscores the urgent need for equitable and sustainable actions to protect vulnerable communities, empower women, and ensure the health and well-being of mothers and babies in the face of a rapidly changing climate.