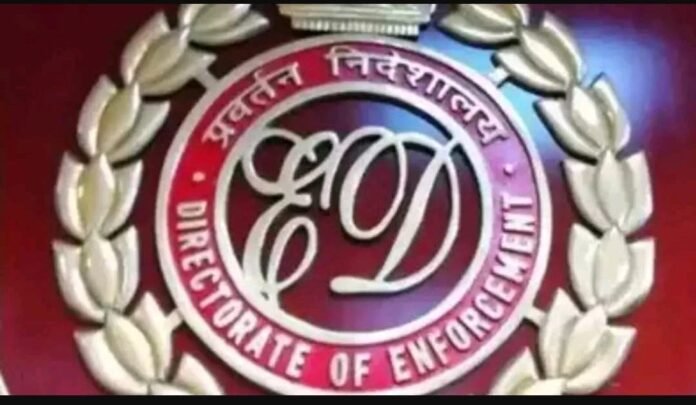 In a significant development, the Enforcement Directorate (ED) has reportedly arrested the Chairman of Supertech, R K Arora, in connection with a high-profile money laundering case. The move comes as authorities intensify their efforts to combat financial irregularities and crack down on illicit activities in the real estate sector.
The arrest of R K Arora, a prominent figure in the real estate industry, has sent shockwaves through the business community. Supertech, one of the leading real estate developers in India, has gained recognition for its ambitious projects and substantial presence in the market. However, recent allegations of financial misconduct have put the company and its chairman under the scanner of investigative agencies.
The ED's action follows a detailed probe into the suspected money laundering activities linked to Supertech and its associated entities. The investigation alleges that illicit funds were funneled through various channels, including shell companies, with the aim of concealing their origin and true ownership. Authorities suspect that these funds might have been used for personal gains, illicit transactions, or to manipulate property prices.
The arrest of R K Arora marks a significant step forward in the ongoing investigation, demonstrating the seriousness of the charges leveled against him. The ED, armed with the power to enforce economic laws and regulations, has been at the forefront of combating financial crimes, including money laundering and fraud, in recent years. This arrest is viewed as a firm message to those involved in illicit financial activities, highlighting that no one is above the law.
Supertech, with its extensive presence in the real estate sector, has faced scrutiny in the past regarding allegations of non-compliance and regulatory violations. The company's projects have garnered both acclaim and controversy, with some facing legal challenges and accusations of irregularities. This latest development adds to the challenges faced by Supertech and raises questions about the integrity of the company's operations.
While the arrest of R K Arora is a significant development, it is essential to note that everyone is innocent until proven guilty in a court of law. The legal process will now take its course, allowing both sides to present their arguments and evidence. The outcome of the case will ultimately determine the culpability or innocence of the accused.
As the investigation progresses, the arrest of Supertech Chairman R K Arora sends a strong message to the real estate industry and the business community as a whole. It serves as a reminder of the importance of adhering to legal and ethical standards, and the consequences of engaging in financial misconduct. Authorities continue to stress their commitment to maintaining transparency and integrity in the business environment, ensuring a level playing field for all stakeholders.