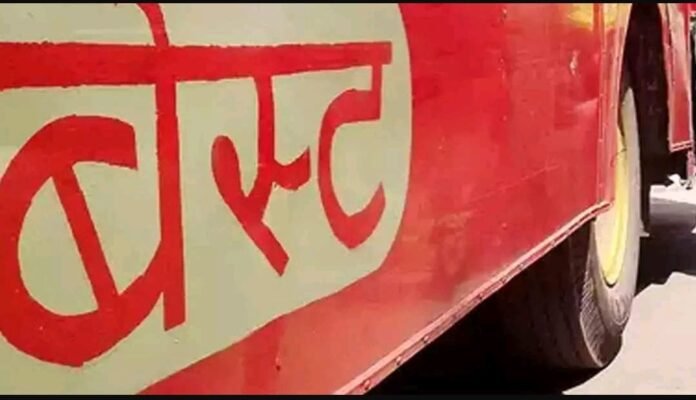 A sudden strike orchestrated by wet lease drivers associated with BEST (Brihanmumbai Electric Supply and Transport) has resulted in significant inconvenience for commuters in Mumbai. The unexpected job action caught many passengers off guard, causing disruptions in the city's public transportation system.
The flash strike, initiated by wet lease drivers, has left thousands of daily commuters stranded and struggling to find alternative modes of transportation. The wet lease drivers, who are contracted by BEST to operate buses, have reportedly halted their services in protest of issues related to wages and working conditions. As a result, bus services on several key routes have come to a standstill, leaving commuters scrambling to find other ways to reach their destinations.
The strike's impact has been particularly felt during peak hours, exacerbating the already congested roads and putting additional pressure on the city's overburdened public transportation network. Local authorities are working to mitigate the situation and have urged the striking drivers to resume their duties while negotiations continue.
Commuter advocacy groups have expressed concern over the lack of prior notice regarding the strike, which has left passengers without viable transportation options. The sudden disruption highlights the vulnerability of Mumbai's public transportation system to labor disputes and underscores the need for effective communication and dispute resolution mechanisms to prevent such situations in the future.
As negotiations between BEST management and the wet lease drivers progress, commuters in Mumbai remain hopeful for a swift resolution that will allow them to resume their daily routines without further inconvenience. In the meantime, many are forced to seek out alternative means of transportation, navigating the challenges posed by the strike and its repercussions on the city's already strained commuting infrastructure.