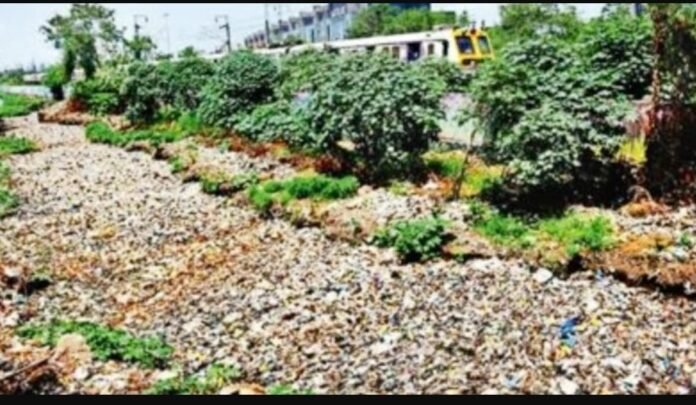 Introduction: The Brihanmumbai Municipal Corporation (BMC) officials have responded to complaints from activists regarding the inadequate desilting and cleaning of nullahs in areas like Kurla, Vidyavihar, and Chembur, among others. While activists express concerns about the state of these drainage channels, BMC officials shed light on the issue of floating garbage observed in the top layer of the nullahs.
BMC's Stance: According to BMC officials, the presence of floating garbage does not necessarily imply that the nullahs have not been cleaned. They assert that floating garbage can originate from various sources, including improper waste disposal by citizens and solid waste being washed into the nullahs during heavy rainfall. The BMC takes its responsibility to maintain and clean nullahs seriously, conducting regular cleaning activities to remove silt, debris, and other obstructions that could impede the flow of water.
Challenges Faced: Despite the BMC's ongoing efforts, completely eliminating floating garbage in the nullahs remains a challenge. The civic body emphasizes that citizens also have a role to play in proper waste disposal. Negligence in waste management by individuals contributes to the accumulation of garbage in the drainage system, leading to floating debris in the nullahs.
Additional Measures: BMC officials are considering additional measures to address the issue of floating garbage. These include raising public awareness through campaigns on proper waste disposal, stricter enforcement of penalties for littering, and improving waste management infrastructure. By actively involving the community and promoting responsible waste management practices, BMC aims to reduce the presence of floating garbage and maintain cleaner drainage systems.
Collaborative Efforts: Both the community and local authorities need to work together to effectively combat the issue of floating garbage in Mumbai's nullahs. By adopting environmentally conscious habits and supporting the BMC's initiatives, citizens can contribute to a cleaner and healthier city. Regular maintenance and timely reporting of concerns by residents can help the BMC address specific problem areas swiftly and efficiently.
Conclusion: The presence of floating garbage in Mumbai's nullahs has prompted discussions between activists and BMC officials. While activists raise concerns about inadequate desilting and cleaning, BMC officials emphasize that floating garbage does not necessarily indicate neglect in nullah maintenance. The civic body remains committed to its responsibility and is actively exploring measures to mitigate the issue. A joint effort between citizens and the BMC is crucial for ensuring cleaner nullahs and a sustainable future for Mumbai.