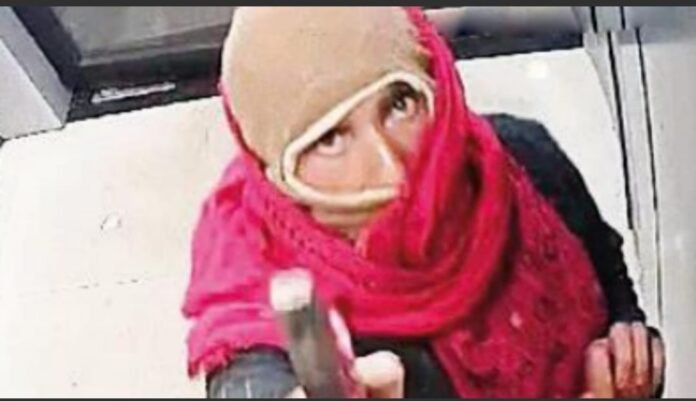 In a daring display of criminal audacity, a group of four individuals carried out a lightning-fast robbery at an automated teller machine (ATM) belonging to a nationalized bank in Vasai. Within a mere 15 minutes, the perpetrators managed to seize a staggering sum of Rs 19 lakh before swiftly fleeing the scene. The incident unfolded in the early hours of Sunday, leaving authorities puzzled and the community on edge.
The meticulously planned heist took place with remarkable precision, catching both the bank's security measures and nearby residents by surprise. The unidentified men skillfully vandalized the ATM, gaining access to the cash compartment and swiftly emptying it of its contents. Witnesses reported that the perpetrators displayed a calm and calculated demeanor, suggesting prior experience in such criminal activities.
Local law enforcement agencies were promptly alerted to the scene, but by the time they arrived, the robbers had vanished without a trace. Authorities have since launched a thorough investigation, scouring the area for any available surveillance footage and potential leads that may aid in identifying and apprehending the culprits.
The brazen nature of this crime has sparked concerns among residents, who now question the effectiveness of security measures surrounding public ATMs. The incident serves as a reminder for financial institutions to bolster their security protocols, while also emphasizing the importance of vigilance within local communities.
The police have urged anyone with relevant information about the incident to come forward and assist in the ongoing investigation. In the meantime, the affected bank is cooperating fully with law enforcement authorities to expedite the resolution of this case and recover the stolen funds.
While such incidents undoubtedly cause temporary disruptions and unease within the community, it is essential to remain vigilant and rely on the expertise of law enforcement agencies to ensure the swift apprehension of the perpetrators and prevent future occurrences.
As the investigation unfolds, the incident stands as a stark reminder that maintaining the integrity and security of public spaces remains an ongoing challenge in our modern society. The incident will undoubtedly prompt financial institutions and law enforcement agencies to reevaluate and reinforce their security measures, providing a safer environment for all citizens.