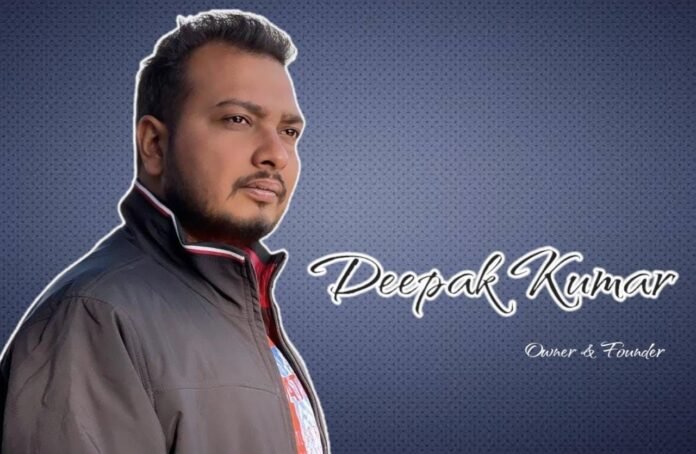 In the competitive world of entertainment, the role of casting directors is paramount in bringing the perfect talent to the forefront. One such game-changer in the industry is Fresco Modelling Management, founded in October 2015 by the visionary entrepreneur Deepak Kumar. With a strong focus on nurturing talent and delivering exceptional casting services, Fresco Modelling Management has emerged as a leading name in the field.
Deepak Kumar, the owner and founder of Fresco Modelling Management, had a vision to create a platform where aspiring models and actors could find the right opportunities to showcase their skills and potential. With his extensive knowledge and experience in the entertainment industry, Deepak set out to create a space that would not only connect talented individuals with industry professionals but also provide them with the necessary guidance and support to excel in their careers.
Since its inception, Fresco Modelling Management has been dedicated to discovering fresh faces and nurturing their talent to achieve success. Through their meticulous casting process, the agency has helped countless models and actors land prominent roles in commercials, films, television shows, and fashion campaigns. Deepak Kumar's hands-on approach and keen eye for talent have been instrumental in shaping the agency's success.
Fresco Modelling Management stands out from its competitors through its commitment to professionalism, integrity, and personalized attention. The agency takes pride in maintaining a diverse roster of talent, ensuring that clients have access to a wide range of options that cater to their specific project requirements. Whether it's finding the perfect face for a high-end fashion campaign or casting the lead role in a feature film, the team at Fresco Modelling Management goes above and beyond to meet the needs of their clients.
In addition to casting services, Fresco Modelling Management also offers comprehensive career development and management services to its talent. From organizing workshops and training sessions to providing guidance on portfolio building and branding, the agency equips its models and actors with the tools they need to thrive in the industry.
Deepak Kumar's leadership and passion for the craft have been instrumental in Fresco Modelling Management's rapid growth and success. Under his guidance, the agency has expanded its operations and forged strong partnerships with prominent production houses, fashion designers, and advertising agencies.
For more information about Fresco Modelling Management and their services, please visit their Instagram & Website:
https://instagram.com/castingfrescomodelling?igshid=OGQ5ZDc2ODk2ZA==
https://instagram.com/castingdirector_0?igshid=MzRlODBiNWFlZA==