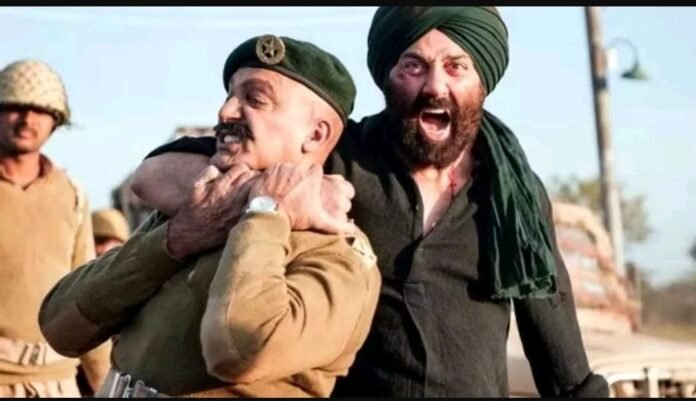 "Gadar 2 Sustains Its Box Office Dominance on Day 4, Projected to Surpass Rs 30 Crore Mark: Sunny Deol's Blockbuster Sees Strong Monday Performance"
Sunny Deol's latest cinematic offering, "Gadar 2," is enjoying an unbroken spell of success at the box office, as it maintains its stronghold on the fourth day of its release. Industry experts and analysts are forecasting an impressive earnings figure for the film on Monday, with estimations pointing towards a collection that is set to exceed a remarkable Rs 30 Crore milestone.
The film, which has captured the audience's attention and adoration, is evidently riding high on its engaging storyline, stellar performances, and the enduring appeal of its lead actor, Sunny Deol. As Monday unfolds, the movie's ticket sales are poised to continue their upward trajectory, further cementing "Gadar 2" as a true cinematic gem.
The opening weekend of "Gadar 2" witnessed an exceptional turnout, with audiences flocking to theaters to experience the sequel to the iconic original. Building upon this momentum, the film's early days at the box office have been nothing short of a golden streak, with collections surpassing expectations.
Film enthusiasts and followers of Sunny Deol's illustrious career are eagerly watching as "Gadar 2" takes on the crucial Monday test. The film's captivating narrative, coupled with the enduring popularity of the lead character, is expected to fuel its earnings well into the week, setting the stage for a successful run.