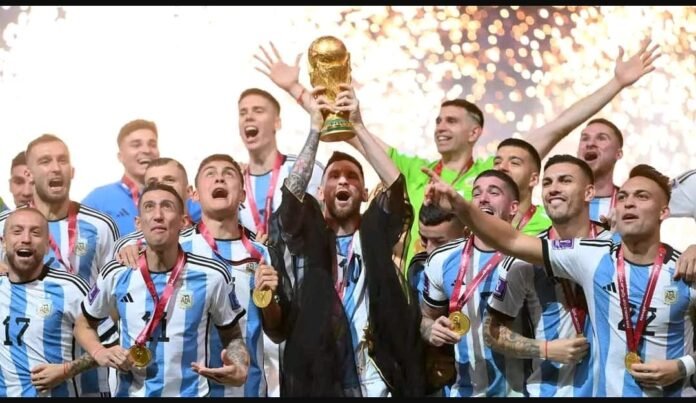 PANAJI: In a surprising turn of events, India has decided to pass on the golden opportunity to welcome Lionel Messi and his illustrious Argentine national team for a friendly match later this month. The decision has left football enthusiasts and fans across the country puzzled.
The prospect of hosting a team led by one of the greatest footballers of all time had sparked excitement and anticipation among Indian football fans. With the recent surge in popularity of the sport in the country, this opportunity was seen as a potential milestone in India's footballing journey.
The reasons behind India's decision to decline the offer remain undisclosed, leaving room for speculation and conjecture. Some speculate that logistical challenges or scheduling conflicts may have played a role, while others suggest that the decision may have been influenced by financial considerations or concerns about the team's readiness to face such formidable opponents.
The Argentina national team, boasting world-class players and a rich footballing legacy, would have provided Indian players with an invaluable experience and exposure to top-level international competition. Such encounters often serve as stepping stones for the development and growth of football in emerging nations.
This missed opportunity also raises questions about India's ambition to establish itself as a prominent destination for international football events. With the country hosting various sporting extravaganzas in recent years, including the FIFA U-17 World Cup in 2017 and the Indian Super League (ISL) matches, the decision to turn down the chance to host Messi and his team seems puzzling.
Football fans in India, who eagerly follow the exploits of the Argentine superstar in European club football, expressed their disappointment and frustration on social media platforms. Many believe that witnessing Messi's sublime skills firsthand on Indian soil would have been a dream come true for them.
While it is unclear whether this decision will have any long-term consequences for India's footballing aspirations, it highlights the challenges and complexities involved in organizing international sporting events. As India continues to strive for excellence in football, it is hoped that future opportunities to host illustrious teams like Argentina will be eagerly embraced.
For now, football fans in India will have to wait for another occasion to witness the magic of Lionel Messi gracing the pitches of their homeland. Until then, they can only hope that such opportunities arise again, presenting a chance to showcase the nation's passion for the beautiful game and provide a memorable experience for players and fans alike.