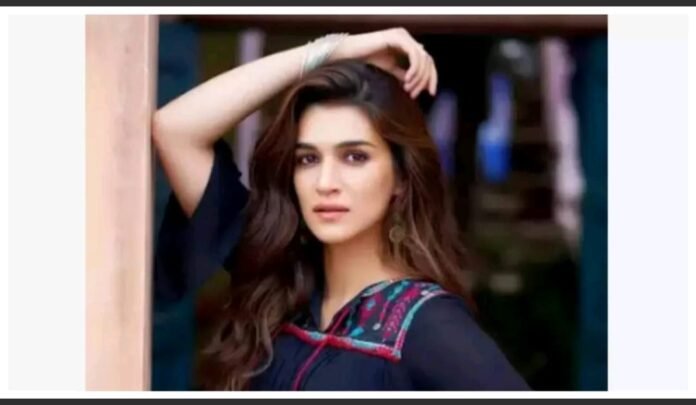 The highly anticipated magnum opus, "Adipurush," directed by the talented Om Raut, is set to captivate audiences as it prepares to grace the silver screens next week. Inspired by the timeless epic Ramayana, this grand cinematic extravaganza brings together a stellar ensemble cast featuring Prabhas, Kriti Sanon, Sunny Singh, and Saif Ali Khan in pivotal roles. With expectations soaring high, "Adipurush" promises to redefine the classic tale with its visual splendor, powerful performances, and a gripping narrative.
Unveiling the Epic: "Adipurush" stands as a testament to director Om Raut's creative prowess and passion for storytelling. As the curtains rise, audiences will be transported into the enchanting world of the Ramayana, a tale deeply ingrained in Indian culture and mythology. Raut's vision aims to present a fresh perspective on the epic, blending myth and reality to create a visually stunning and emotionally resonant cinematic experience.
Powerhouse Performances: Prabhas, renowned for his larger-than-life roles, steps into the shoes of Lord Rama, infusing the character with strength, nobility, and a sense of divine purpose. Opposite him, Kriti Sanon portrays the iconic role of Sita, capturing her grace, resilience, and unwavering devotion. The dynamic duo is set to ignite the screen with their on-screen chemistry, bringing to life the timeless love story that has enchanted generations.
Saif Ali Khan, known for his versatility, adds his distinctive touch to the character of the formidable antagonist, Lankesh (Ravana). With his magnetic presence and acting prowess, Khan is poised to deliver a memorable performance, ensuring an enthralling clash between good and evil.
Supporting this talented trio is Sunny Singh, who portrays the loyal and valiant Laxman, Rama's trusted companion. Singh's commitment to his character and intense portrayal promise to strike a chord with the audience, adding depth to the narrative and forging a strong emotional connection.
A Visual Extravaganza: "Adipurush" boasts exceptional production values, bringing together a stellar creative team dedicated to crafting awe-inspiring visuals. With cutting-edge VFX and meticulous attention to detail, the film promises to transport viewers into a world where gods, demons, and humans coexist. The stunning visuals are set to create a mesmerizing tapestry, elevating the storytelling and making "Adipurush" a true feast for the eyes.
As the release of "Adipurush" draws near, the excitement and anticipation surrounding the film are palpable. With a talented cast, visionary director, and a fresh take on the epic Ramayana, this cinematic spectacle is set to redefine the boundaries of Indian mythology on the silver screen. Brace yourselves for an enchanting journey filled with emotion, action, and a celebration of the enduring power of the Ramayana. Get ready to immerse yourself in the world of "Adipurush" and witness a saga of love, valor, and the triumph of good over evil.