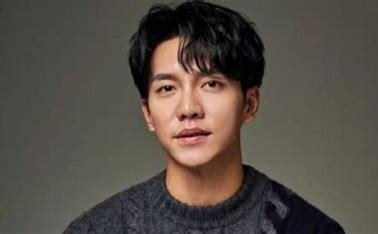 Lee Seung-gi, the popular Korean actor-singer, has left his fans astounded as he recently made a bold move by deleting all the posts from his official Instagram account. Speculation ran wild among his devoted followers, with some even questioning whether his account had been hacked. However, his management agency, Human Made, quickly put an end to the rumors and clarified that the decision was made solely for the purpose of "renewal."
Lee Seung-gi, known for his remarkable performances in hit K-dramas such as "The King To Hearts," "Vagabond," and "Mouse," has been an active presence on social media, particularly Instagram, where he boasted a considerable following of over 4 million loyal fans. So, the sudden disappearance of all his posts, including his profile photo, came as a surprising development.
In response to the growing concerns and speculations, Lee's agency released a statement confirming that the actor himself had taken the decision to delete the posts. They emphasized that his account had not been compromised in any way and reassured fans that Lee Seung-gi was perfectly fine. The agency reiterated that the move was made with the intention of starting anew, signaling a fresh chapter in the actor's career.
Lee Seung-gi has been actively engaged in various projects, showcasing his versatility as both an actor and a singer. Apart from his successful acting career, he has also been hosting the SBS variety show "Strong Heart League," a reboot version of the popular program "Strong Heart." Additionally, he has been captivating audiences with his presence in the variety show "Brother Ramyeon" alongside Kang Ho-dong and Bae In-hyuk.
The decision to wipe his Instagram clean suggests that Lee Seung-gi may be preparing for something significant in his professional journey. Fans are eagerly awaiting further updates and announcements, intrigued by what this "renewal" might entail. The actor has always been known for his dedication and passion, and his latest move only fuels anticipation for the next phase of his career.
As Lee Seung-gi embarks on this fresh chapter, his fans stand by his side, ready to support him in his future endeavors. The reset of his Instagram account serves as a symbolic gesture, signaling a new beginning for the beloved actor-singer. With his talent and charisma, there's no doubt that Lee Seung-gi will continue to captivate audiences and leave his mark in the entertainment industry.