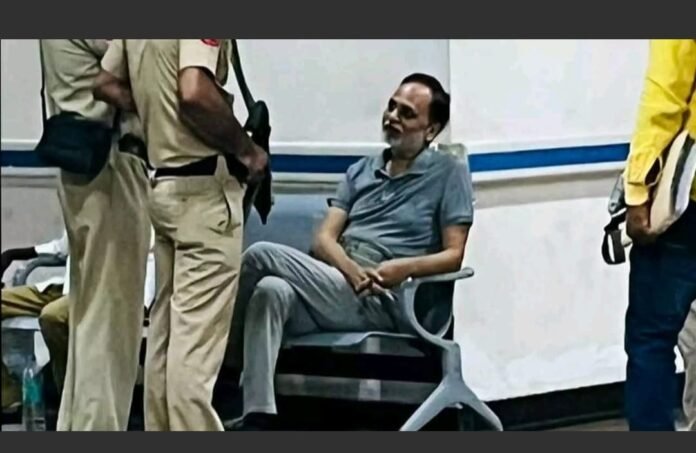 Satyendar Jain, a prominent leader of the Aam Aadmi Party (AAP) and former Delhi minister, was urgently admitted to Safdarjung Hospital in New Delhi on Monday. While the exact reason behind his hospitalization remains unclear, reports indicate a decline in his health condition, raising concerns about his well-being.
Satyendar Jain, known for his contributions to the AAP and his previous role as a minister in the Delhi government, has been experiencing a deterioration in his health. The urgency of his hospitalization underscores the seriousness of the situation. However, specific details about his condition are yet to be disclosed by the authorities.
The nature and extent of Satyendar Jain's health problems have not been explicitly stated, leaving the public and his supporters in suspense. Considering the suddenness of his hospitalization, it is evident that his well-being requires immediate attention.
As a prominent figure within the AAP, Satyendar Jain's hospitalization has drawn attention from the party's supporters and the wider political community. Jain has played a vital role in the party's governance efforts and policy-making decisions, making his health a matter of concern for his colleagues and constituents.
With the lack of clarity surrounding the reasons for Jain's hospitalization, calls for more information and transparency have grown. Supporters and well-wishers have expressed their hope for a swift recovery and have urged authorities to provide updates on his condition.
As the news of Satyendar Jain's hospitalization spreads, supporters and the public at large are eagerly awaiting updates on his health. Regular updates would not only address the concerns of his supporters but also demonstrate the party's commitment to transparency.
The hospitalization of Satyendar Jain, a jailed AAP leader and former Delhi minister, has raised concerns about his deteriorating health. While the exact reasons for his admission to Safdarjung Hospital remain undisclosed, the urgency of the situation emphasizes the need for immediate medical attention. As the public awaits further updates, it is hoped that Jain's condition improves, and clarity is provided regarding his health status.