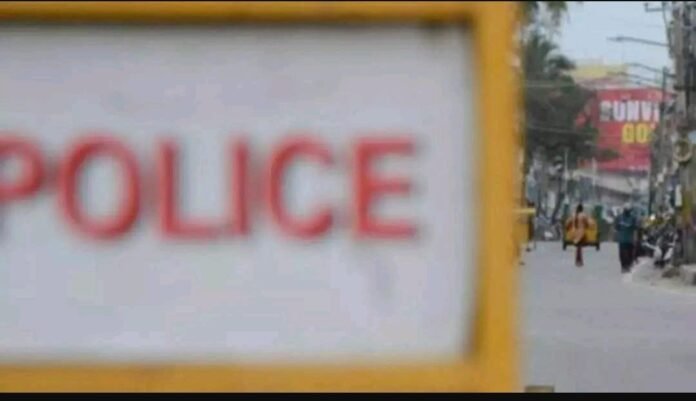 JAIPUR:
In a development that brought relief to the worried family and authorities, a 17-year-old schoolgirl from Rajasthan, who had been missing for nearly a week, was found safe in the company of a female teacher. The pair was located in Tamil Nadu, far from their hometown of Bikaner.
The mysterious disappearance of the teenage girl had raised concerns and sparked a search operation throughout the state. News of the missing student had spread rapidly, capturing the attention of both local residents and law enforcement agencies.
After tireless efforts from the police, the missing duo was successfully traced to Tamil Nadu, where they were found residing in a town far from their usual surroundings. Authorities coordinated with their counterparts in Tamil Nadu to ensure their safe recovery.
While the circumstances surrounding their disappearance remain unclear, initial reports suggest that the girl and her teacher had voluntarily left Bikaner. The exact motivations behind their actions are yet to be determined.
Family members of the missing girl expressed their immense relief upon learning of her safe recovery. The incident had taken a toll on their emotional well-being, and they eagerly awaited news of her whereabouts. They extended their gratitude to the police and all those involved in the search efforts for their unwavering dedication.
Law enforcement agencies are now focused on gathering more information to understand the events leading up to the disappearance. They are conducting interviews with the teenager and the teacher to ascertain the reasons behind their sudden departure and the circumstances of their travels to Tamil Nadu.
As the investigation continues, local authorities are urging the public to respect the privacy of the individuals involved and refrain from engaging in speculative discussions. They emphasize the importance of allowing the investigative process to unfold and reach its conclusions based on concrete evidence and facts.
The incident has once again highlighted the significance of maintaining open lines of communication between parents, guardians, and educational institutions. Authorities are urging parents and guardians to be vigilant and ensure effective monitoring of their children's activities, both online and offline, to prevent similar incidents from occurring in the future.
While the missing Rajasthani schoolgirl and her teacher have been located and are safe, further details regarding the circumstances of their disappearance and their subsequent actions are expected to emerge as the investigation progresses. The authorities remain committed to uncovering the truth and providing a comprehensive understanding of the incident that gripped the community for the past week.