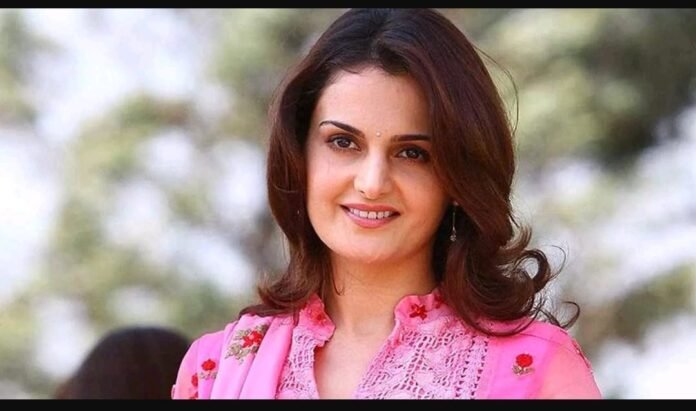 Introduction:
In a recent interview, actress Monica Bedi made a surprising revelation about her lost opportunity to star alongside Bollywood superstars Salman Khan and Shah Rukh Khan in the blockbuster film 'Karan Arjun.' Bedi, known for her roles in various films, opened up about her disappointment and shed light on the circumstances that led to her losing the coveted role. Let's delve into the untold story behind Monica Bedi's missed chance to be a part of one of Bollywood's iconic movies.
The Regretful Revelation:
Recalling the incident during a candid conversation, Monica Bedi expressed her sincere regret over not being cast in 'Karan Arjun.' The actress revealed that she was initially considered for a significant role in the film but ultimately lost out to Mamta Kulkarni. Bedi admitted that it was a bitter pill to swallow as the opportunity to work alongside two industry giants was a dream come true.
Behind the Scenes:
While divulging the details, Bedi shed light on the factors that led to her losing the role. She disclosed that creative differences with the production team were the primary reason for her departure from the project. Although Monica Bedi did not delve into specific details, it is believed that disagreements regarding her character's portrayal and script alterations ultimately led to the decision of replacing her with Mamta Kulkarni.
The Impact:
Bedi's revelation has sparked curiosity among fans and industry insiders, raising questions about how her presence would have influenced the film's narrative and her career trajectory. 'Karan Arjun' went on to become one of the biggest hits of the 1990s, leaving audiences wondering about the alternate path Monica Bedi's career could have taken if she had been a part of this iconic film.
Life After 'Karan Arjun':
Although missing out on 'Karan Arjun' was undoubtedly a setback for Monica Bedi, the actress continued her journey in Bollywood with notable roles in subsequent films. She managed to carve a niche for herself in the industry and garnered appreciation for her performances in various movies.
The Power of Reflection:
Reflecting on the missed opportunity, Monica Bedi acknowledged that while it was disheartening at the time, she believes that things happen for a reason. She expressed gratitude for the experiences and opportunities that came her way, emphasizing that every setback in life eventually opens the door to new and unforeseen possibilities.
Conclusion:
Monica Bedi's revelation about losing her role in 'Karan Arjun' has shed light on the unpredictable nature of the film industry and the ups and downs faced by actors. While her absence in the blockbuster film remains a point of speculation, Bedi's career journey serves as a reminder that resilience and determination can pave the way for success, even in the face of disappointments.