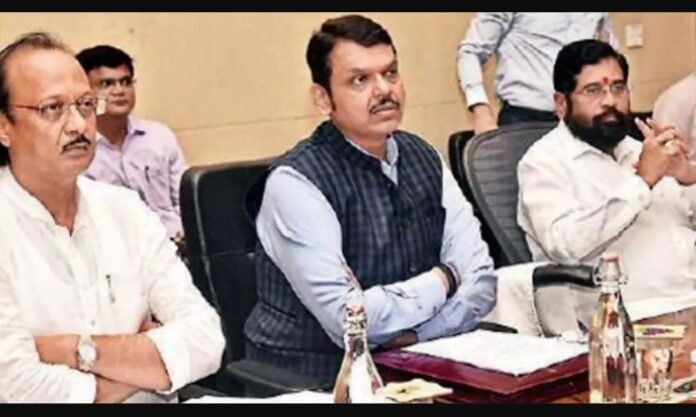 In a surprising turn of events, Maharashtra Chief Minister Eknath Shinde has raised eyebrows by routing some key files through the former Chief Minister of Maharashtra, Devendra Fadnavis. The move has sparked speculations about potential rifts within the state's ruling alliance between the Shiv Sena, Nationalist Congress Party (NCP), and the Congress.
The decision to involve Fadnavis, a prominent leader of the Bharatiya Janata Party (BJP), in the administrative affairs of the state has left many political observers puzzled. Ajit Pawar, the Deputy Chief Minister and senior NCP leader, has had his official files redirected through Fadnavis, adding to the intrigue.
While Chief Minister Shinde has not provided explicit reasons for this unusual move, it is no secret that Maharashtra's coalition government has faced its fair share of internal disagreements since its formation. The alliance between the ideologically diverse Shiv Sena, NCP, and Congress was formed with the goal of keeping the BJP out of power in the state, a goal that has at times been the only glue holding the coalition together.
Some political analysts suggest that this move could be a signal of dissatisfaction or distrust within the coalition. However, party leaders from all three alliance partners have been quick to downplay any potential disagreements, citing the need for effective governance during challenging times, such as the ongoing COVID-19 pandemic and economic recovery efforts.
In politics, optics and symbolism often carry great weight, and the decision to involve an opposition leader in the handling of government files can send strong signals. It remains to be seen whether this development is a temporary measure or indicative of deeper divisions within the coalition. For now, Maharashtra's political landscape is once again a topic of intense speculation and scrutiny, as stakeholders attempt to decipher the true implications of this unexpected move by Chief Minister Shinde.