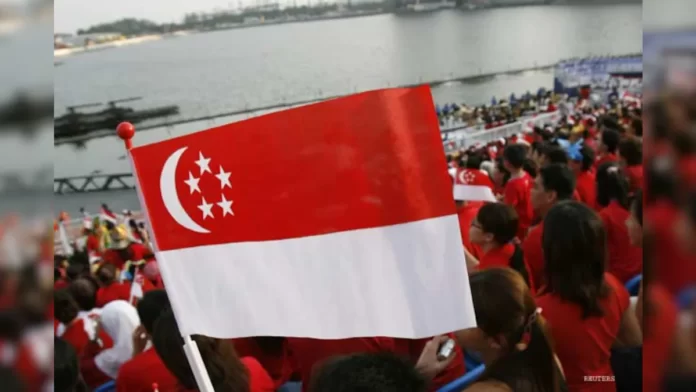 In a recent development, a Singapore court has dismissed an appeal made by a couple against their conviction for assaulting their domestic helper from India. The couple, who are Singapore permanent residents, were found guilty of multiple charges of causing harm to their helper, Amandeep Kaur, during incidents that occurred in 2016. The court's decision was based on testimonies and supporting evidence presented during the trial.
Last year, Farha Tehseen, aged 40, was sentenced to one year and nine months in jail, while her husband, Mohammad Tasleem, aged 42, received a four-month sentence. Additionally, Farha was found guilty of one count of criminal intimidation. High Court Justice Kannan Ramesh, in dismissing their appeal, highlighted that Kaur's testimony was consistent with other evidence of abuse, including medical reports.
The judge expressed skepticism towards the couple's explanations for the injuries inflicted upon their domestic helper, stating that their claims contradicted the medical evidence presented during the trial. The medical experts who testified also rejected the couple's version of events. The court rejected the couple's arguments that the trial judge had unfairly favored Kaur's testimony and dismissed the relevance of inconsistencies in her statements.
Justice Ramesh took note of the couple's expressed willingness to accept their sentences if their appeal was unsuccessful. As a result, he granted Farha the opportunity to defer her sentence until November 1, by which time Tasleem is expected to have completed his prison term. This decision was made to ensure that at least one of them could take care of their two sons, with one of them being autistic. Tasleem is scheduled to begin his jail term on July 19.
The case has brought attention to the issue of domestic worker abuse in Singapore, highlighting the importance of protecting the rights and well-being of such vulnerable individuals. The court's decision to uphold the conviction sends a strong message that mistreatment and abuse will not be tolerated, regardless of the perpetrator's background or status.
This ruling serves as a reminder that all individuals, regardless of their position in society, should be held accountable for their actions. It is a step towards safeguarding the welfare of domestic helpers and ensuring that they are treated with dignity and respect. The case also underscores the significance of providing support and protection for victims of abuse, allowing them to seek justice and regain control of their lives.
The Singapore court's verdict sets a precedent, signaling a firm stance against domestic worker abuse and sending a clear message that such behavior will be met with severe consequences. It serves as a call to action for authorities, employers, and the community as a whole to be vigilant in identifying and addressing cases of mistreatment, fostering a safe and inclusive environment for all individuals residing and working in Singapore.